The North Star School is getting rid of the following desk. Contact the school if interested.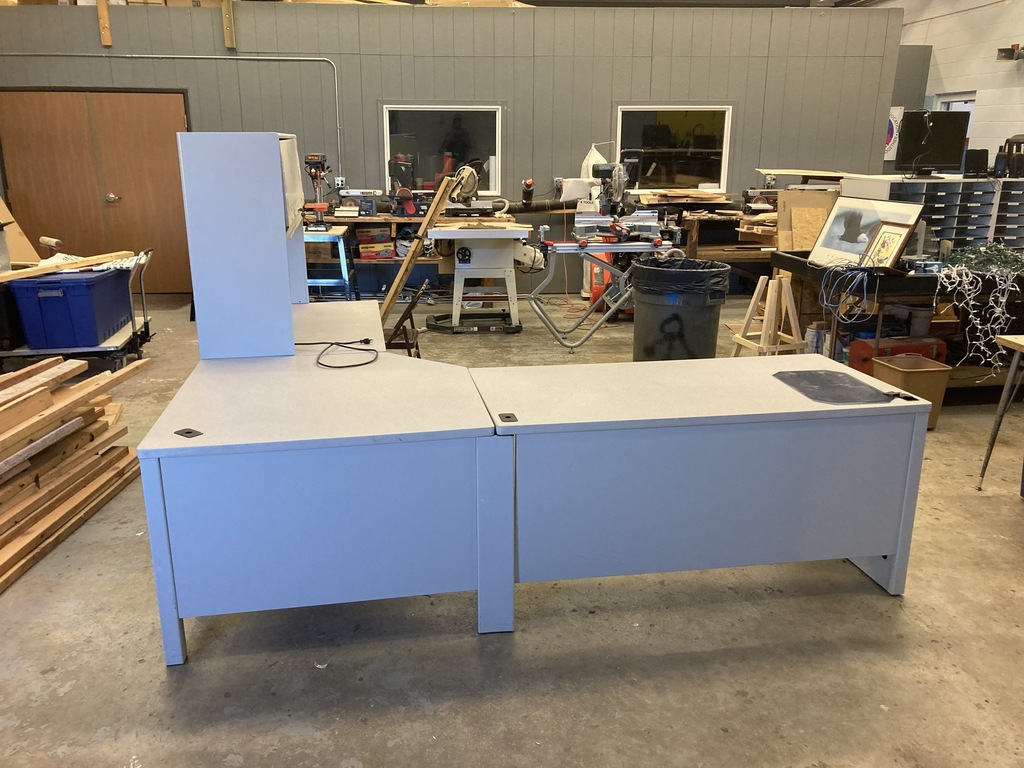 Just a reminder that the North Star Scholarship Golf Tournament is this coming Saturday June 12th. Registration is at noon and golf starts at 1:00 PM. We are limited to 36 teams, preregistration is recommended by contacting 701-351-0402. Thank you!

Acceleration for athletes 7th grade and up will start bright and early tomorrow with sessions at 6:30 am and 8:00 am! Can't wait to get back to work with you all! If you did not get a chance fill out a signup sheet they will be available tomorrow when you get there.
Congratulations to the Boys' Golf Team for placing 8th at the state golf tournament. Congratulations to the top 50th finishers in the Girls' and Boys' State Golf Tournament. Drew N (14th); Elle N (36th) and Sydney S (44th).
Any students looking for volunteer hours this summer contact Miss Alto for a variety of options.
Congratulations to the Track Teams for their efforts at the State Track Meet. Congratulations to Danielle H for placing 6th in the long jump.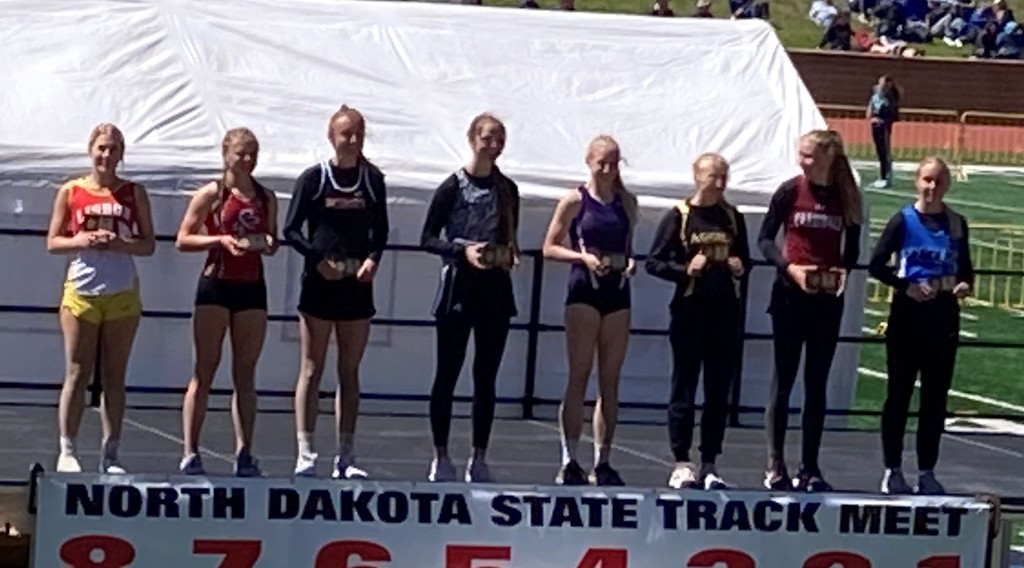 There will be a Girls' and Boys' Golf Teams sendoff tomorrow morning at 8:30 AM. The sendoff will start in front of the school.
Congratulations to the Baseball Team for winning the Region V Championship and advancing to the State Baseball Tournament in Jamestown on June 3rd, 4th, and 5th. Congratulations to Tommy N, Blayne A, and Dane H for being named to the All Region Baseball Team. Congratulations to Tommy N for being named the Senior Athlete of the Year for Region V. Congratulations to Jesse V for being named the Region V Coach of the Year. There will be a Free Will Offering Taco Bar for the Baseball Team at the North Star Lunchroom on Tuesday beginning at 5:30 PM. There will be a baseball team send off on Thursday morning at 8:45 AM. North Star will play LaMoure Litchville Marion at 1:30 PM on Thursday at Jack Brown Stadium in Jamestown. State Baseball T-Shirts can be pre-ordered here:
https://ndclassbbaseball2021.itemorder.com/sale
Must be ordered by midnight tomorrow evening.

Report cards are ready to be picked up at the main office of the school. They can be picked up anytime between 9:00 AM and 3:00 PM. Please take care of all bills at that time.
Congratulations to the Girls' and Boys' Track Teams on their season. Congratulations to the State Qualifiers: Gracie Miller (100 M); Hayden Hagler (400 M); Danielle Hagler (100 M and Long Jump) and the 4x400 Relay of Garrett Howard, Grant Howard, Jacob Thompson, and Hayden Hagler
Boys' Golf State Qualifiers include: Jeremiah Hill, Kade Wanzek, Tyler Lloyd, Drew Nicholas, Austin Oakland, and Myles Jorde
In order for parents to make plans for the next school year we wanted to get this message out. Full time distance learning will NOT be an option for the 2021-22 school year. The only distance learning that will be done is on storm days or emergency situations, if necessary. If you have any questions contact the school. Thank you.
Congratulations to Sydney and Elle for qualifying for the State Golf Tournament. Congratulations to the Boys' Golf Team for qualifying for the State Golf Tournament.
Welcome to the last week of the 2020-21 school year. Thank you to all the students, parents, and staff for making this challenging year a success. We will dismiss school on Monday at 3:00 PM; Tuesday at 3:00 PM; and on Wednesday, the last day of school, at 2:30 PM. Summer school, for those that are signed up, will begin on June 7th, with more information to come out the closer we get to that date. Have an enjoyable weekend.
Final book reports were presented today. Complete with Minecraft world inspired by our books.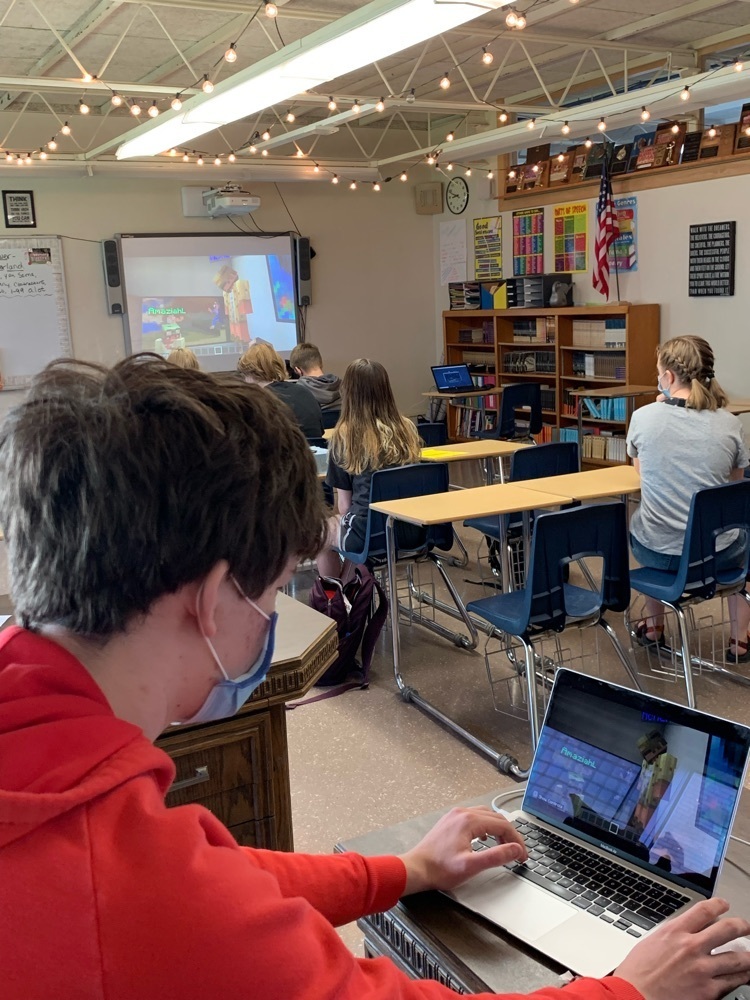 Summer Basketball Camp is happening June 8 - June 10 at the North Star School. Students in grades 1-8 should have received a registration form. Please contact
Jesse.vote@k12.nd.us
if you need more information.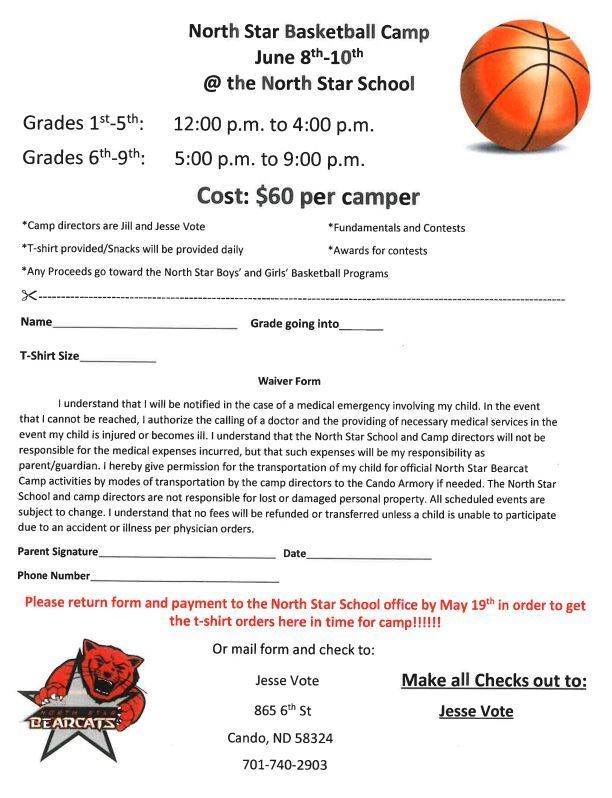 Books students have checked out from the North Star School library need to be returned this week. Bills will be sent at the end of the week with current replacement costs.
The 7th grade FACS class hosted chicken prom today! Lots of fancy colors and patterns were seen on the dance floor! All seams and stitching stayed in place during the chicken dance! 🐣🐤🐔💃🕺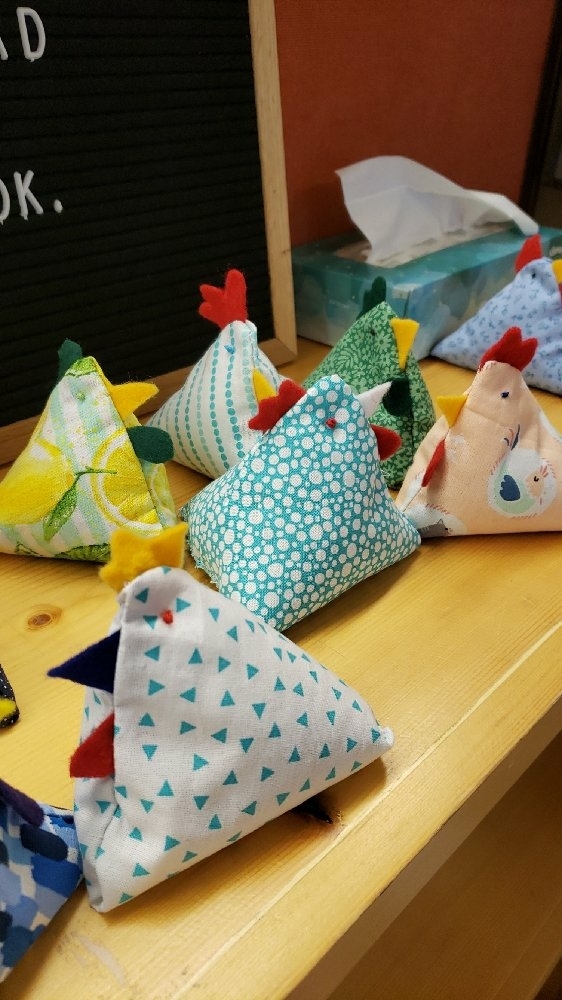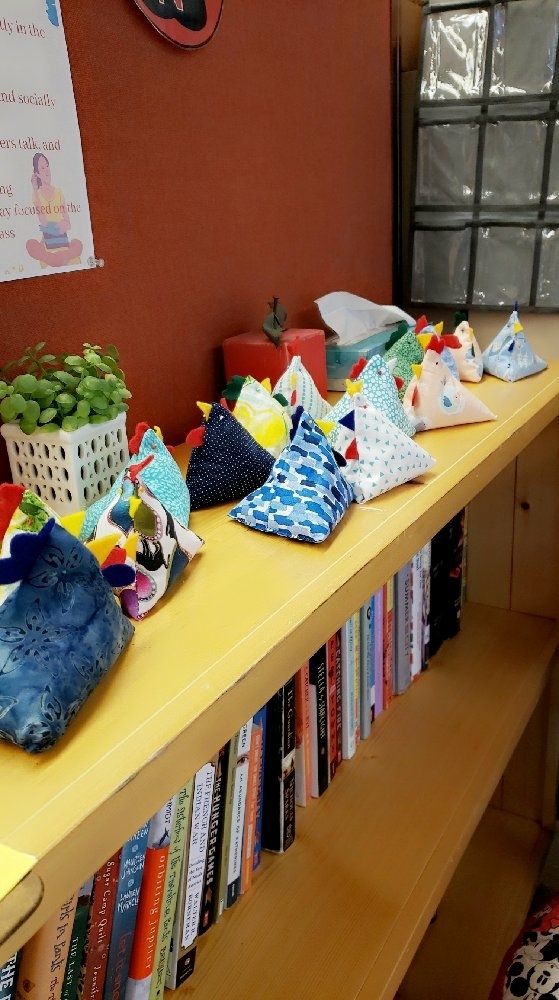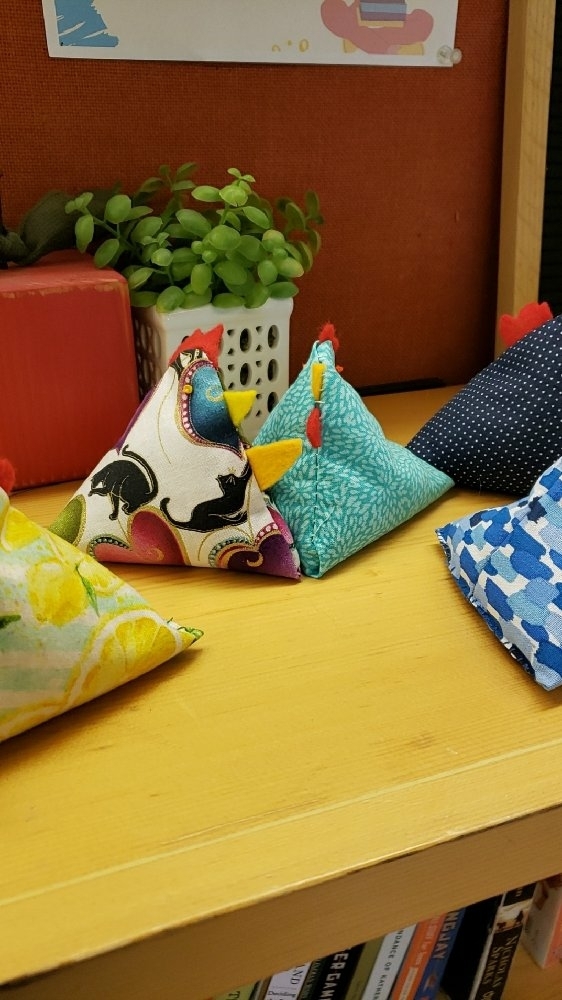 The senior girls have been busy sewing their own projects this spring! 👗