Registration day for the North Star School will be on August 9th. Grades PK-6 will register in the main lobby of the school anytime between 9:00 AM and 3:00 PM. JH/HS students will register at specific times. Please fill out the online pre-registration form before August 6th. There will also be a "Back to School Night" (more details to follow) on August 16th beginning at 5:00 PM.
Here is a list of fall activity start dates: HS Football: August 5th JH Football: August 12th (tentative) HS Volleyball: August 16th JH Volleyball: August 16th Pee Wee Girls Basketball: August 16th (grades 4-6) Students that are participating at the JH and HS level must have a physical before they are allowed to participate.

The registration form for the 2021-2022 school year has been posted to the school webpage under the "About North Star" menu, or you can follow this link:
https://forms.office.com/r/367ZwFCCkE
Fun activity for teens in Cando! If you are in Cando this Friday come enjoy a game of golf on the house and some food for $5!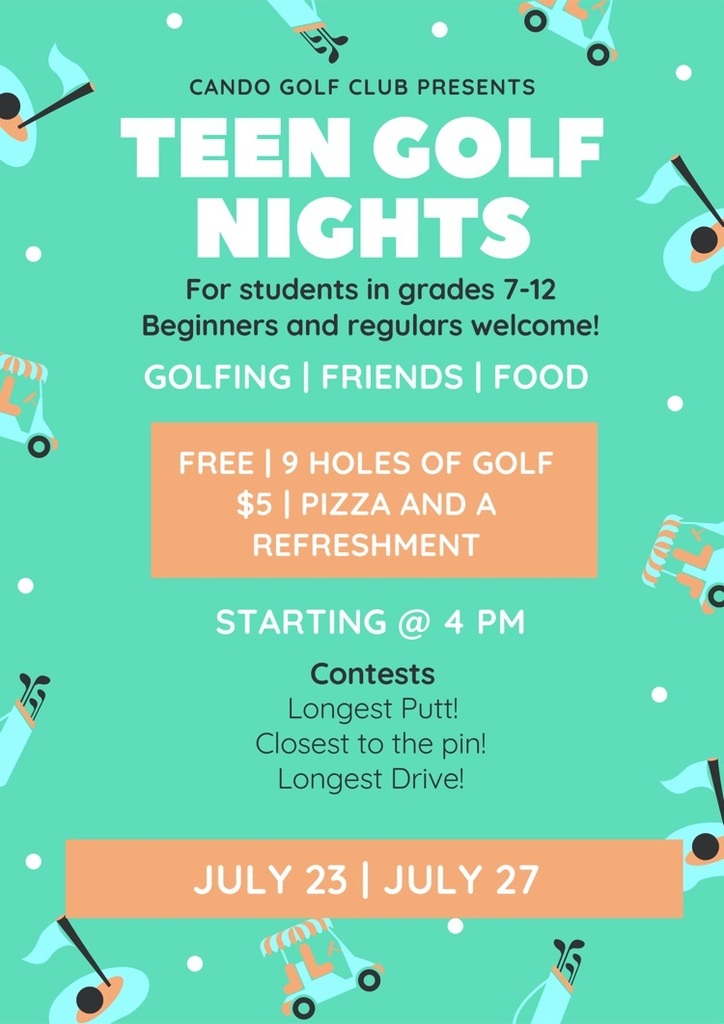 The tennis court east of the school has been resurfaced and with this heat needs a couple days to cure. Please let your child know not to go onto the court before Sunday evening. Thank you!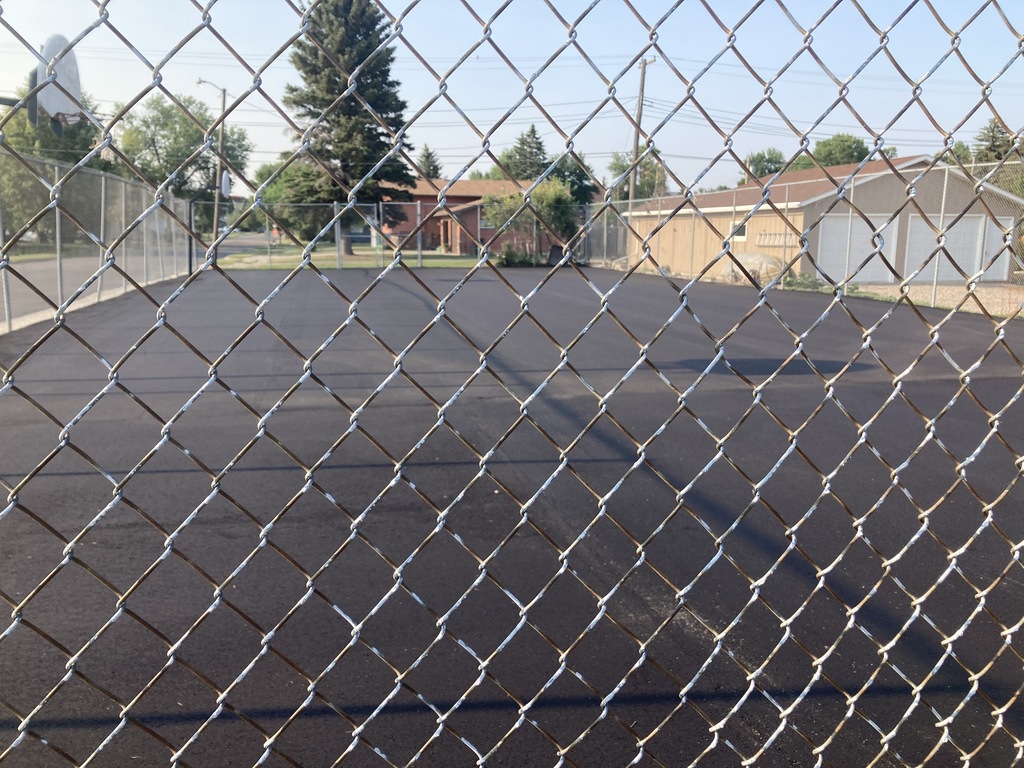 TCMC clinic is offering two additional opportunities for your child to get in for their Well Child or Sports Physical Exam on Thursday July 15th or Monday August 2nd from 5-7pm. Grant Lannoye and Cassie Ullyott will be seeing patients on July 15th; Sam Held and Jessica Larson will be seeing patients on August 2nd. Appointments are encouraged, however walk-ins are welcome. Immunizations will be available for all insurances. Call 968-4411 to schedule your appointment.
Here is a look at the new North Star weight-room. More changes in the works. Thank you to Jens for the remodel job and all those that helped move equipment in.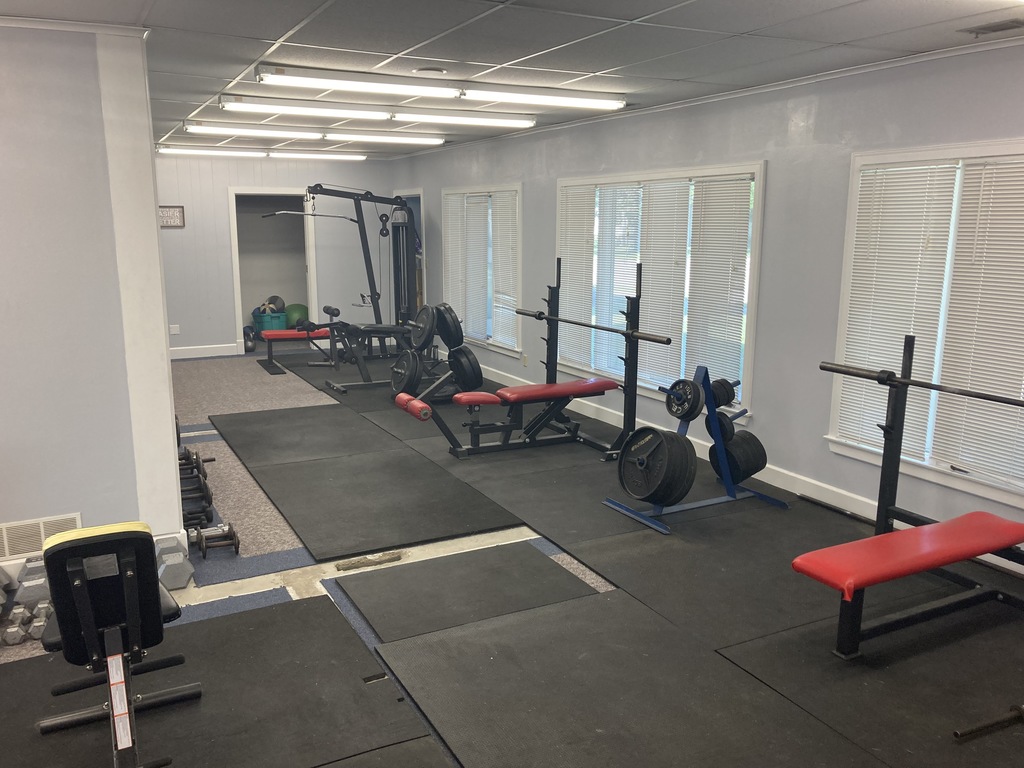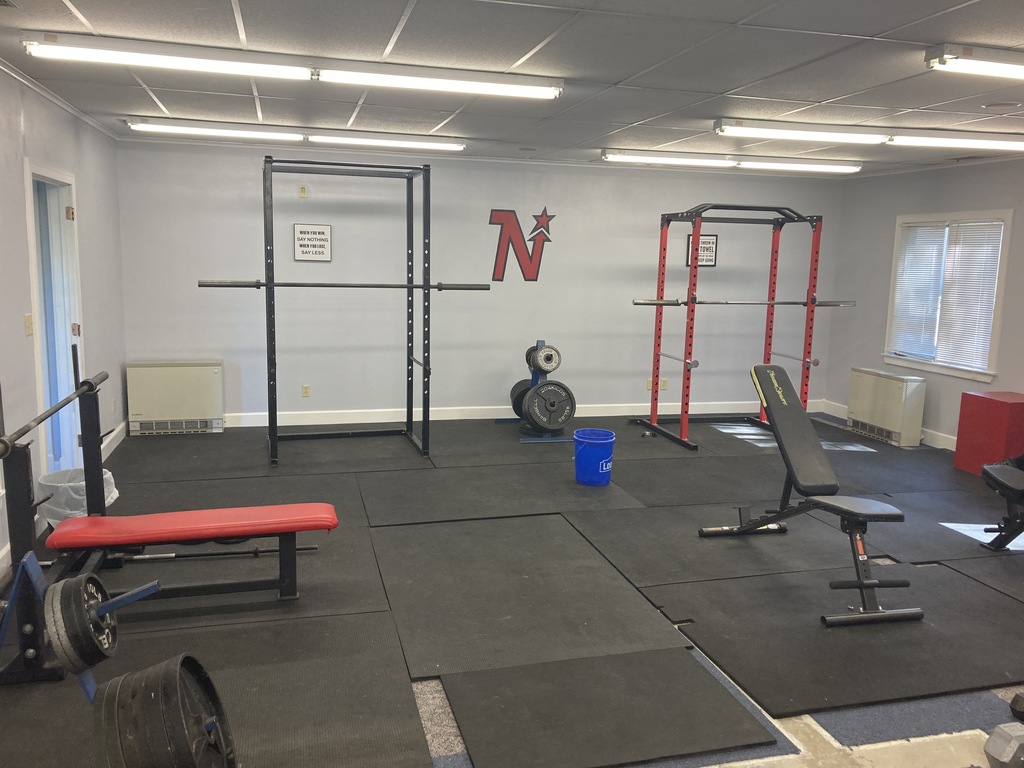 Acceleration tomorrow morning will meet at the school to start!

ATTENTION! We are going to change the move date for the weight room to NEXT Thursday June 24th at 9:30. Again if anyone is available to help and/or wants volunteer hours please attend.

Awesome news!! Our new weight room is about ready to be fully operational! That being said, I am asking that any students looking for volunteer hours, or community members willing to contribute, please come help move equipment from our current weight room to the new one. We will be meeting Friday June 18th at 9:00 am in the lobby of the school to start this process. The more people we have, the less time it will take. Thank you for your support of North Star Athletics!
North School Update The North Star School is busy preparing for the upcoming 2021-22 school year and would like to give everyone a current update and review some of the things that have already happened. First off, the North Star School will continue to have a Health and Safety Plan for the 2021-22 school year. Our current plan, which was updated on May 19th, will be updated again before the start of the school year. The current plan is on the North Star School Website (
https://northstarnd.sites.thrillshare.com/
). Hopefully, the update before school starts will make things as normal as possible. Any input is welcomed and greatly appreciated. The North Star School has received Federal Dollars to help with costs that have occurred because of Covid, and we are in line to receive more Federal Dollars for this coming school year. Listed below are the grants and grant amounts. If the category is Highlighted, the school will be awarded those dollar amounts once the entire application process has been completed. The money that has been spent was published in earlier newsletters. Corps Grant: $90,384.00 Broad Band Grant: $931.67 Resiliency Grant: $99,753.00 ESSER I Grant: $65,272.00 ESSER II Grant: $246,623.00 ESSER III Grant: $553,879.00 There are guidelines and restrictions on what these dollar amounts can be spent on. Here is a link pertaining to that information (
https://www.nd.gov/dpi/familiescommunity/nddpi-updates-and-guidance-covid-19/covid-19-funding/esser-iii-funding
). The ESSER II Grant has a 2023 deadline for spending and the ESSER III has a 2024 deadline for spending. The other grants originally had a December 31, 2020, deadline for spending but it was extended at the last minute to June 30, 2021. Here is a list of items the dollars have been spent on: -Cleaning Supplies -Extra Employees -Technology (every student has individual access to an iPad or computer) -Air Purifiers in every classroom, the lunchroom, and gymnasium -Internet access for families that could not afford it -Desk guards -Staff pay for dealing with Covid -Backpack Sprayer -Face Coverings -Thermometers Two items that we have on order that ESSER money could potentially be used for are an activity/route bus and a new bell/clock/intercom system. Our current coach bus no longer has air circulation available. To fix the circulation issue, in a bus that is 22 years old and parts that are near impossible to find, would be expensive. Also, throw in the fact that the bus is 22 years old and there are other issues that certain to occur. This past school year we were unable to use our activity bus when the temperature fell below 20 degrees or rose above 80 degrees because of the circulation issues. The bus we have on order is yellow, so it could be used on a bus route as a spare, but it has the activity seats, underneath storage, and cold/hot air circulation to be used mainly for activities and field trips. The other item for possible ESSER money is a Clock/Bell/Intercom System. The current bell system (40 years old) went out in late February. The clocks were connected to the bell system and worked sporadically but had issues. The intercom works most of the time but there are parts of the building where it does not. All these things tied together, if not working correctly, create a safety issue. Installation of an UpToDate technology driven system will be installed this summer. We do need input from students, parents, staff, and patrons on possible items on which to spend the ESSER money. We are tied into spending 20% of the ESSER III on learning loss. The summer school we had, hiring another elementary teacher to reduce classroom size, and staff training will all fit into this category with other items to follow. We will continue to employee three extra ancillary staff members paid by ESSER money. Cleaning supplies and any technology updates that are needed will also be ESSER money. Updating the cement slab, to be used for an extra recess area, east of the school is also a possibility. There has also been some discussion on air conditioning in the gym and the south elementary rooms of the school. These are just a couple of things; the school is open to suggestions. Keep in mind these grants have guidelines that must be followed and must be tied to COVID. Discussion on these items will continue at the school board meetings throughout the year. The next two meetings are scheduled for July 21st and August 18th. Feel free to stop in the office, call the school, or send a text or an email. The North Star School appreciates everyone's support, and we are all looking forward to a great 2021-22 school year. Go BEARCATS!
We still have a few openings for the Golf Tournament scheduled for Saturday. The weather looks spectacular. Contact the school for more information.
The North Star School is getting rid of the following desk. Contact the school if interested.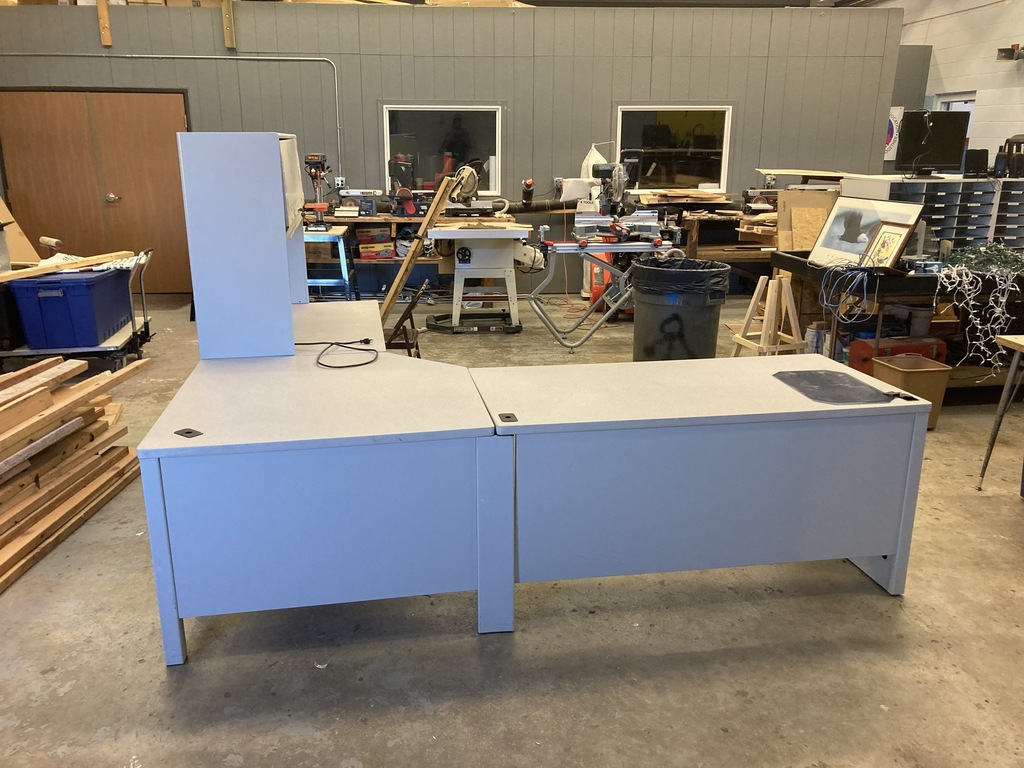 Just a reminder that the North Star Scholarship Golf Tournament is this coming Saturday June 12th. Registration is at noon and golf starts at 1:00 PM. We are limited to 36 teams, preregistration is recommended by contacting 701-351-0402. Thank you!

Acceleration for athletes 7th grade and up will start bright and early tomorrow with sessions at 6:30 am and 8:00 am! Can't wait to get back to work with you all! If you did not get a chance fill out a signup sheet they will be available tomorrow when you get there.
Congratulations to the Boys' Golf Team for placing 8th at the state golf tournament. Congratulations to the top 50th finishers in the Girls' and Boys' State Golf Tournament. Drew N (14th); Elle N (36th) and Sydney S (44th).
Any students looking for volunteer hours this summer contact Miss Alto for a variety of options.
Congratulations to the Track Teams for their efforts at the State Track Meet. Congratulations to Danielle H for placing 6th in the long jump.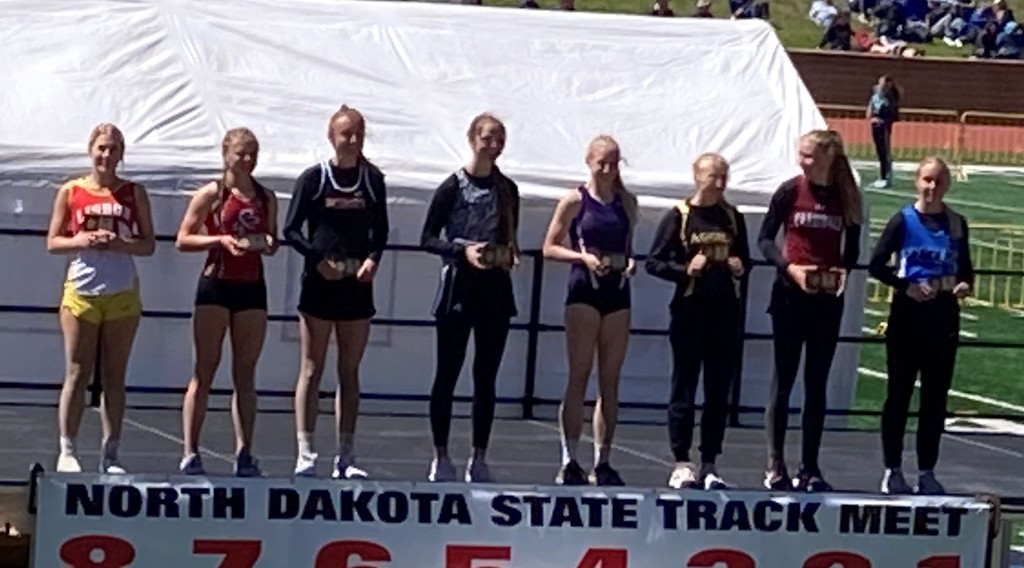 There will be a Girls' and Boys' Golf Teams sendoff tomorrow morning at 8:30 AM. The sendoff will start in front of the school.
Congratulations to the Baseball Team for winning the Region V Championship and advancing to the State Baseball Tournament in Jamestown on June 3rd, 4th, and 5th. Congratulations to Tommy N, Blayne A, and Dane H for being named to the All Region Baseball Team. Congratulations to Tommy N for being named the Senior Athlete of the Year for Region V. Congratulations to Jesse V for being named the Region V Coach of the Year. There will be a Free Will Offering Taco Bar for the Baseball Team at the North Star Lunchroom on Tuesday beginning at 5:30 PM. There will be a baseball team send off on Thursday morning at 8:45 AM. North Star will play LaMoure Litchville Marion at 1:30 PM on Thursday at Jack Brown Stadium in Jamestown. State Baseball T-Shirts can be pre-ordered here:
https://ndclassbbaseball2021.itemorder.com/sale
Must be ordered by midnight tomorrow evening.