Senior economics presenting their business ideas to the sharks in shark tank format. Special thanks for the volunteer sharks of Katie Miller, Mr. Haugen, Mr. Reiser, Josh Frey, and Matt Swanson.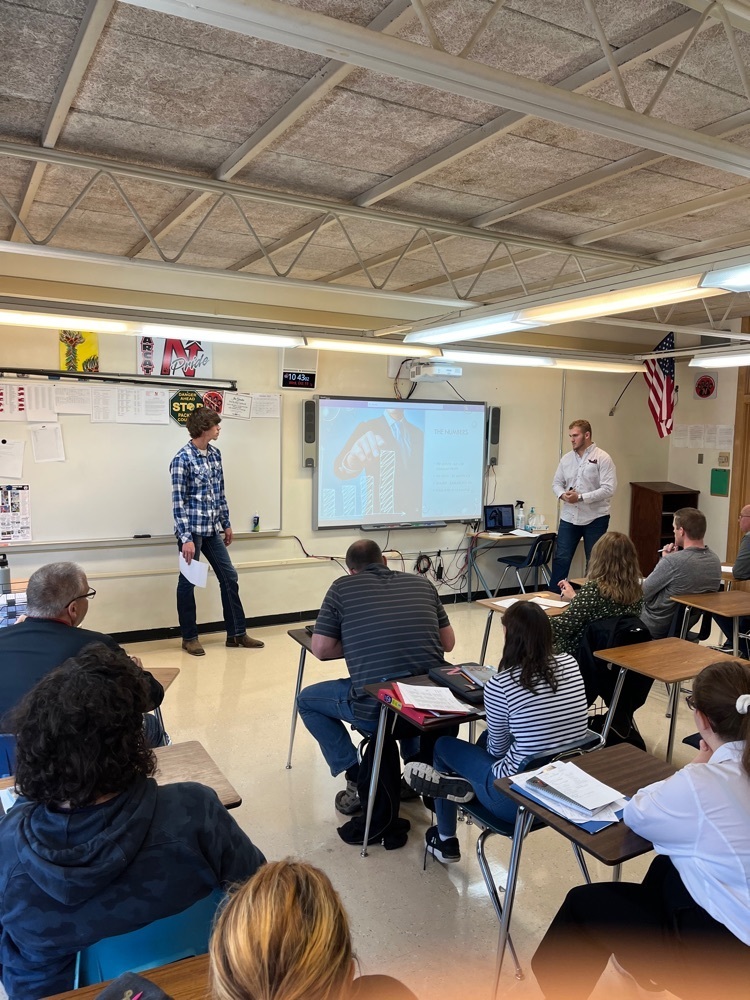 9th Graders recreated scenes from The Odyssey today. Including a splash of "sea water" directed right at Mrs. Olsen!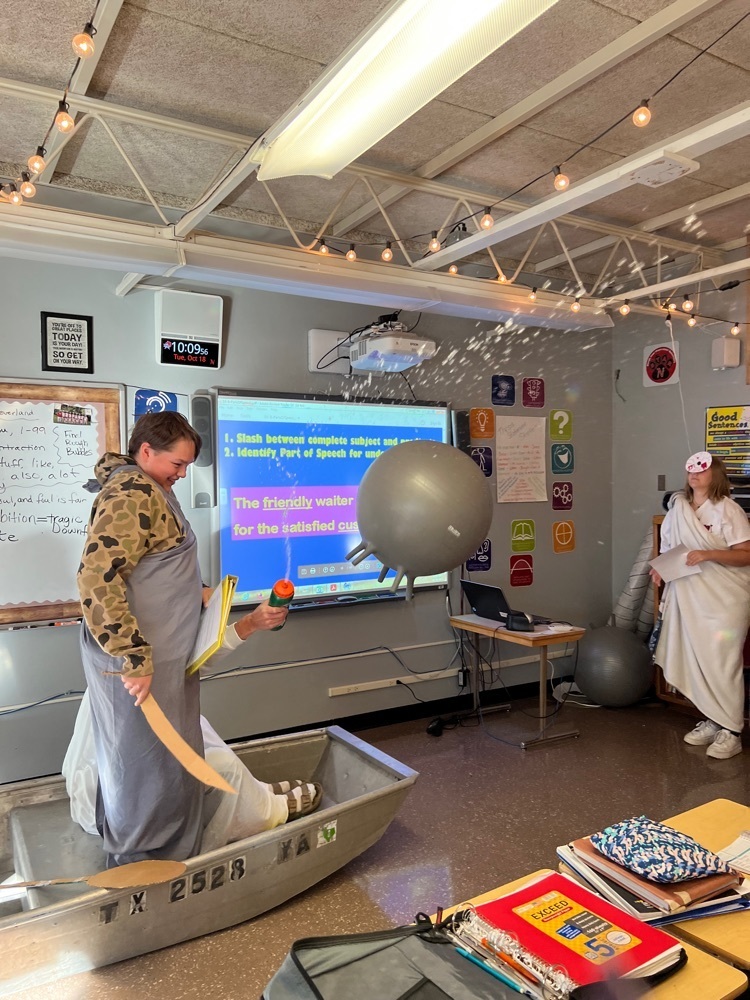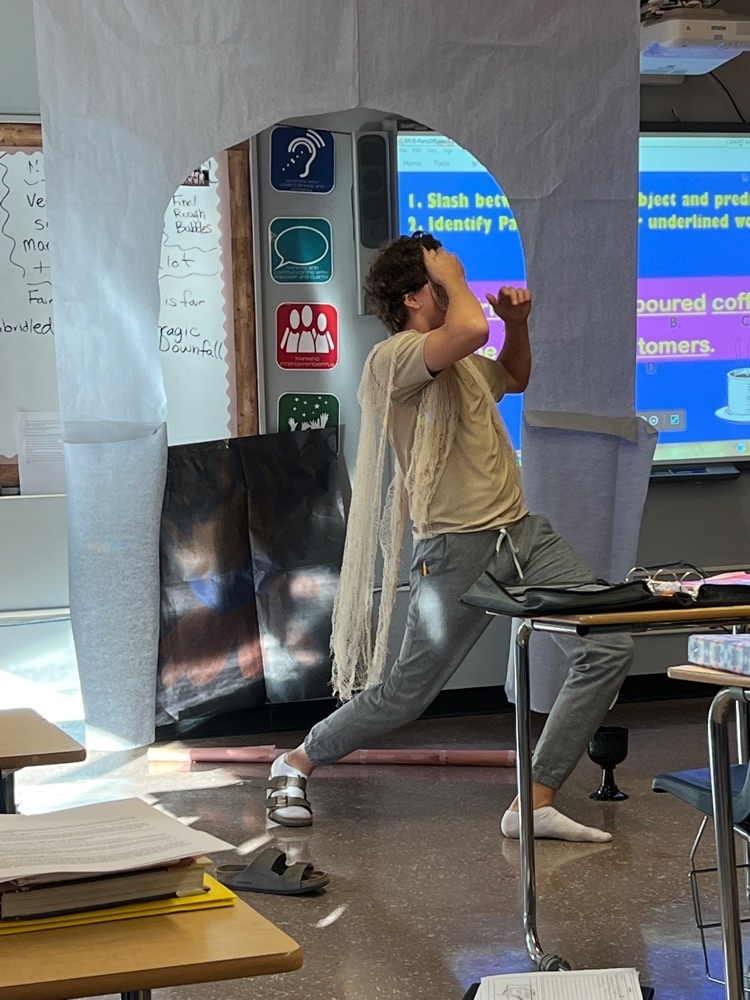 8th grade and 4th grade working on making and painting a 3-d model of North Dakota geography.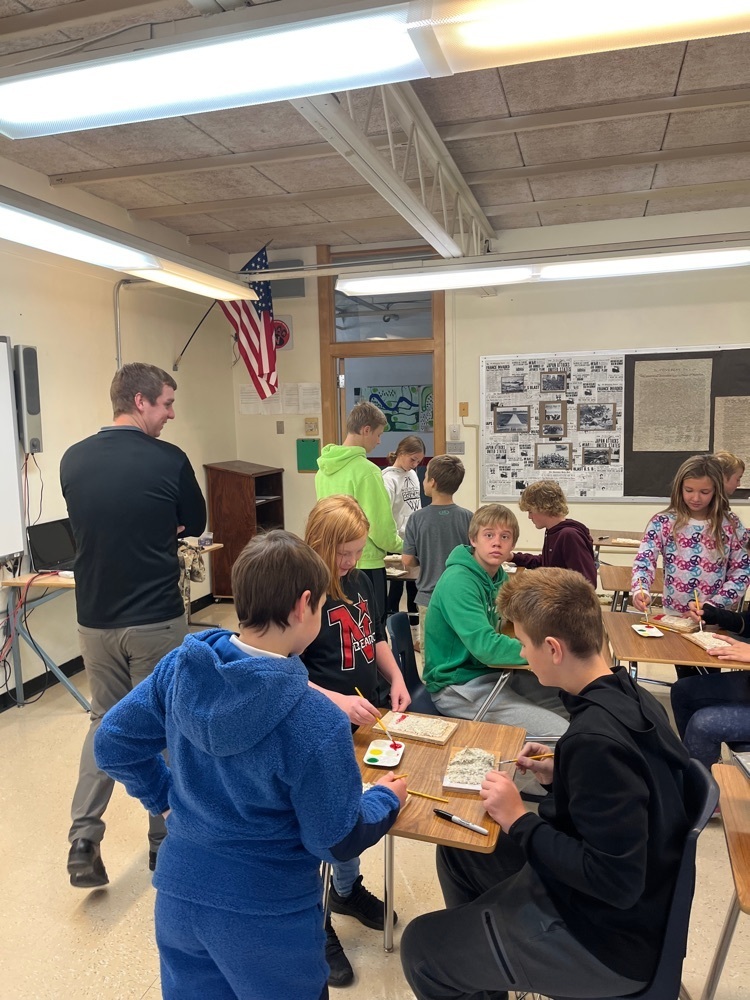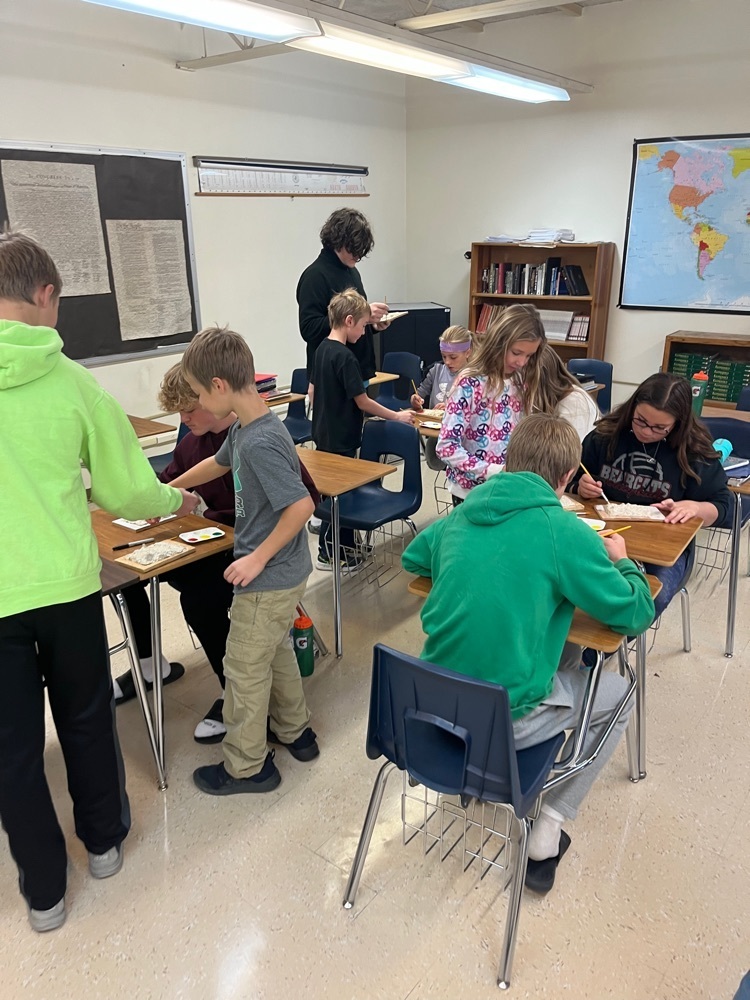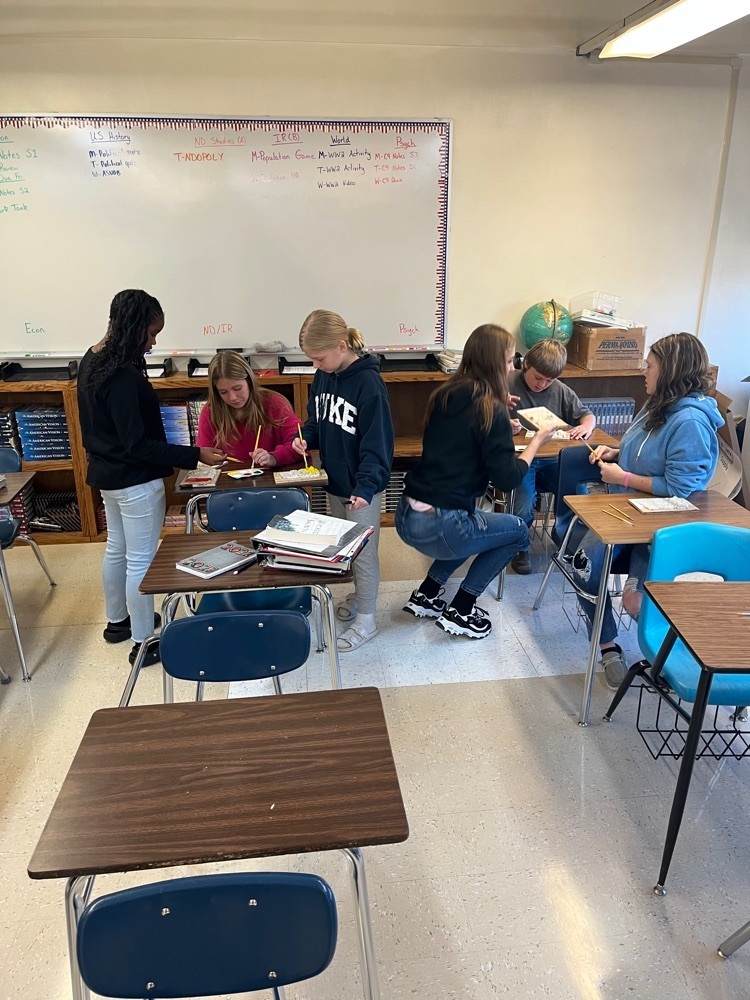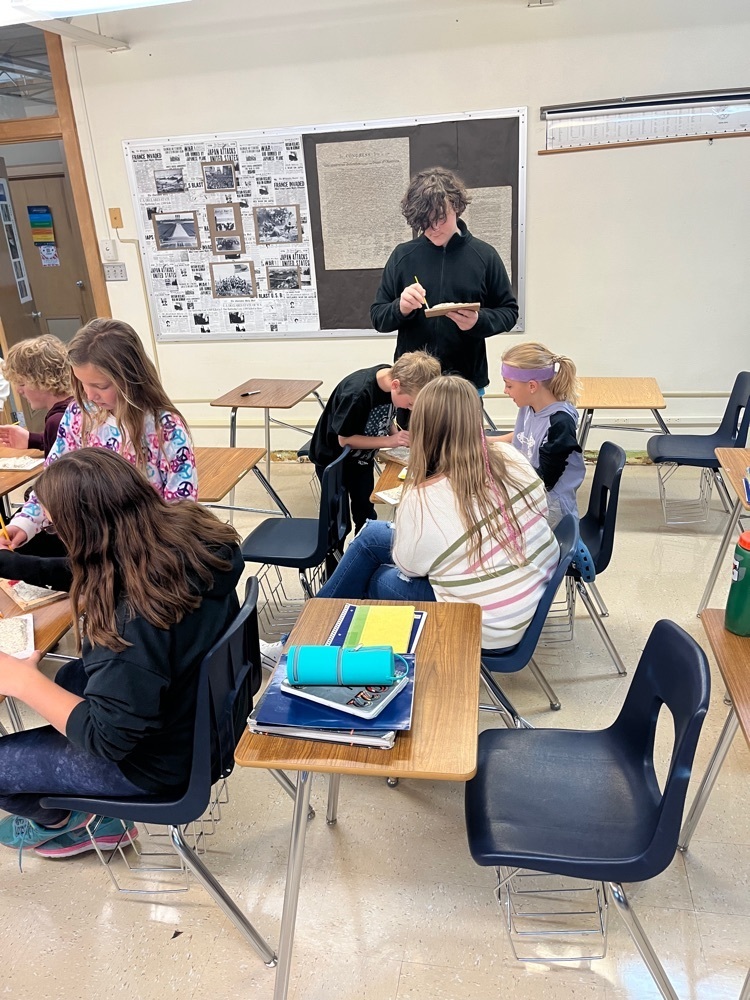 The Kindergarten classes finished ABC Bootcamp! To celebrate all their hard work we had an Alphabet Parade. A big thank you to the 5th and 6th graders for helping create our alphabet posters!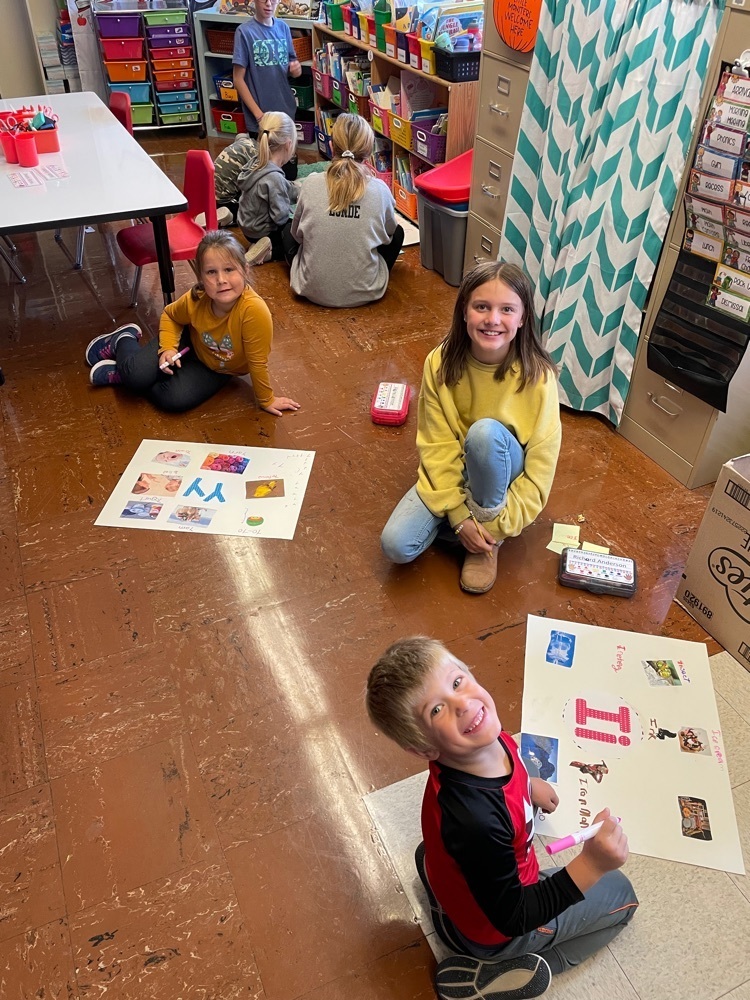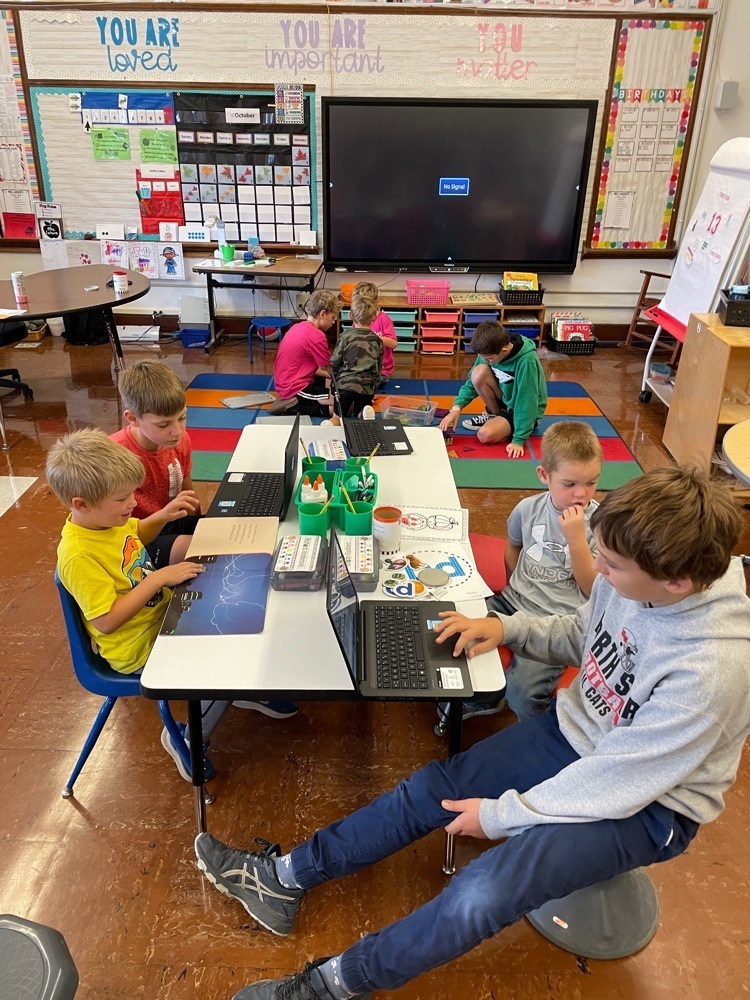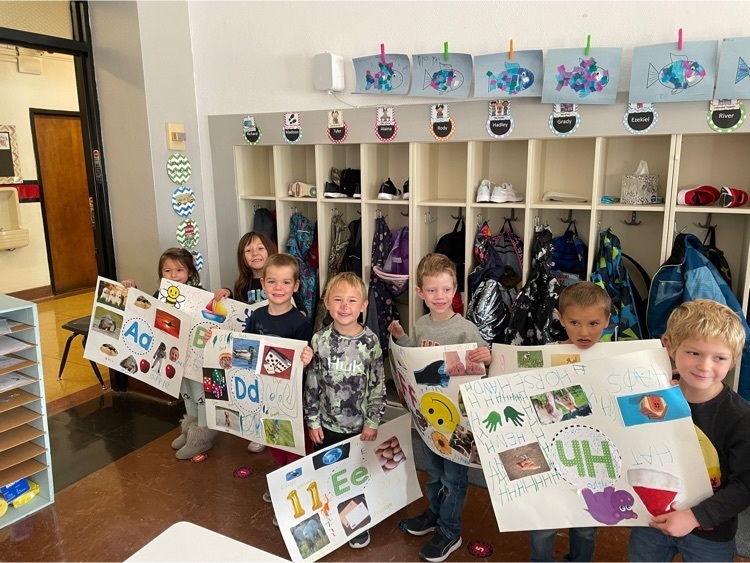 Speech class is working on Demonstration speeches, and today they had to do some impromptu demos. Including: "How to build a human pyramid," "how to bottle flip," "how to tie a shoe," and "how to dance the floss."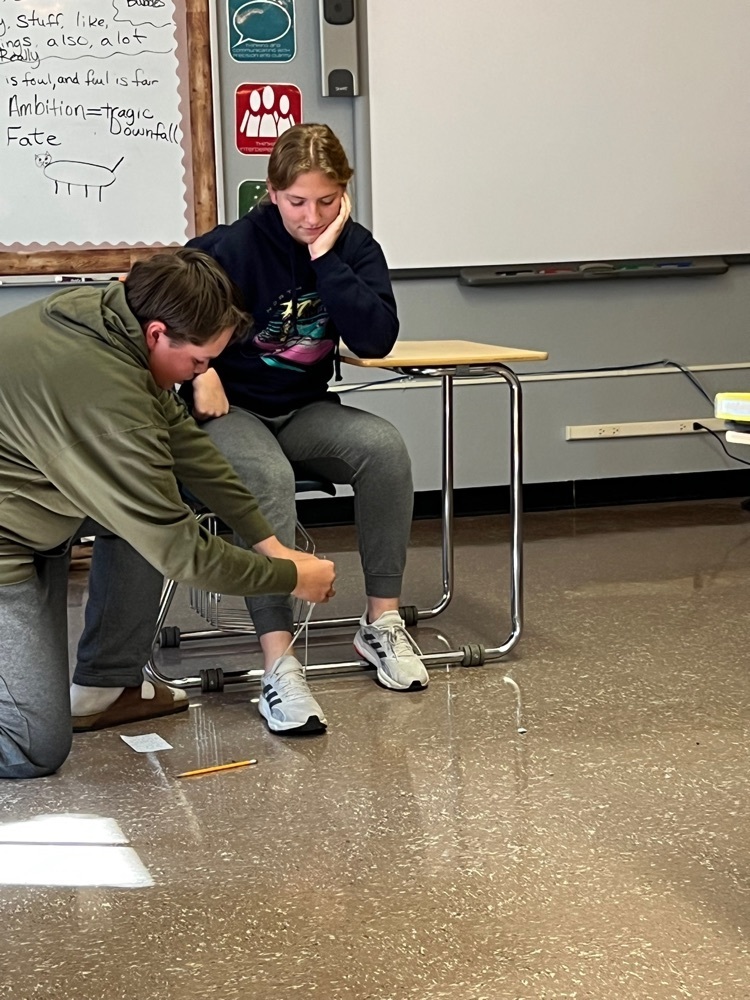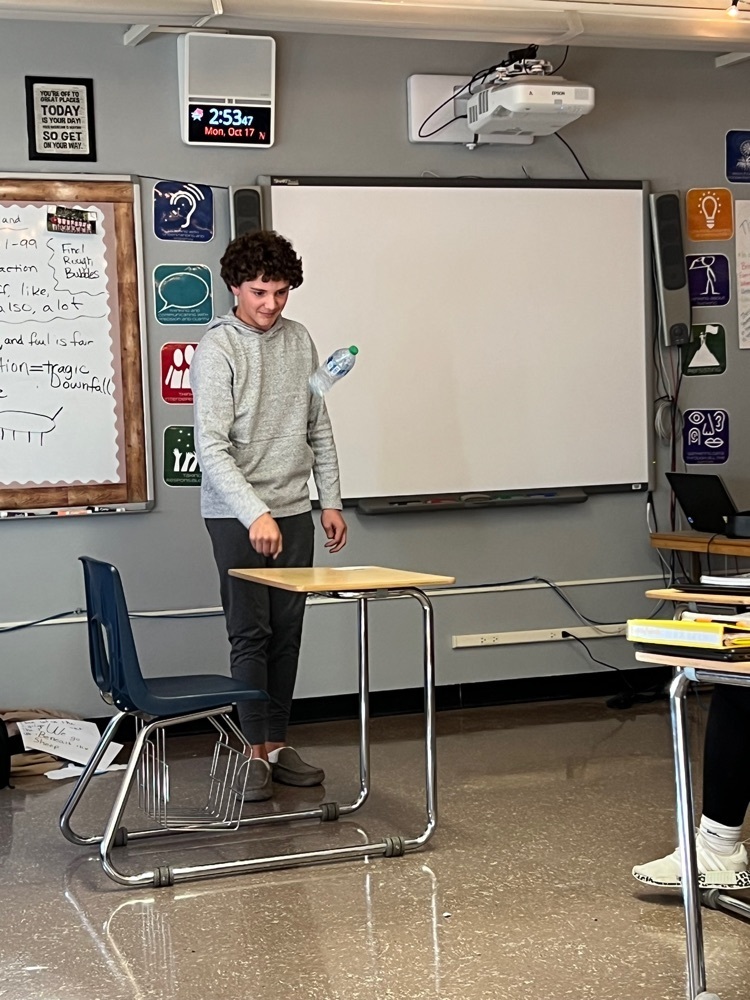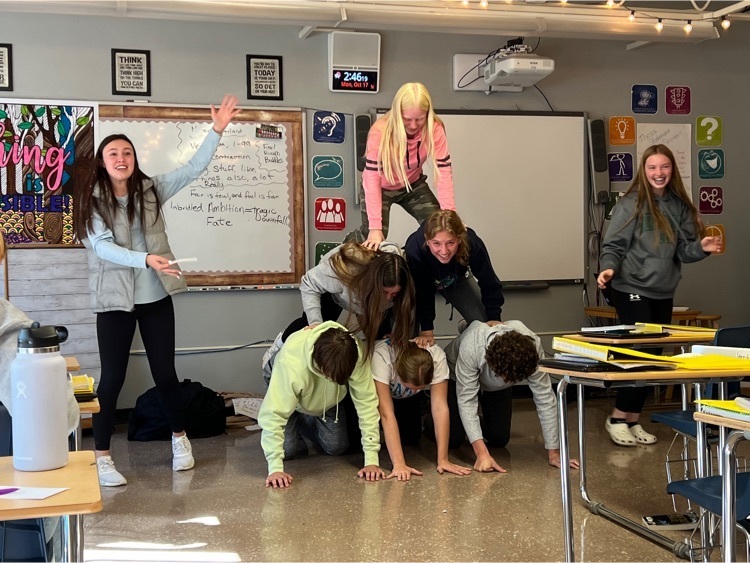 Here are some things going on this week. We do not have school on Thursday and Friday this week and will dismiss school on Wednesday at 3:15 PM. The Volleyball matches on Tuesday will start at 3:30 PM and they will be in Fessenden NOT Harvey. Football playoff game will be in Cavalier on Saturday at 1:00 PM. Thank you.

7th grade students and 4th grade students collaborated on a project. They made containers to keep an egg safe when dropped out of the second story window. 8 groups were successful!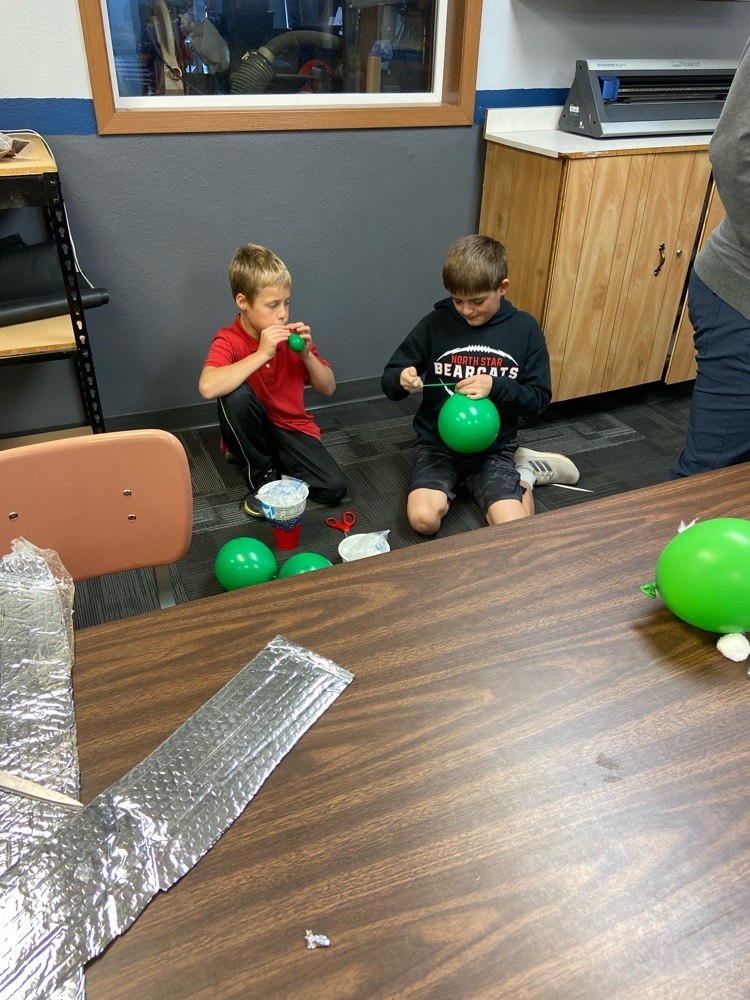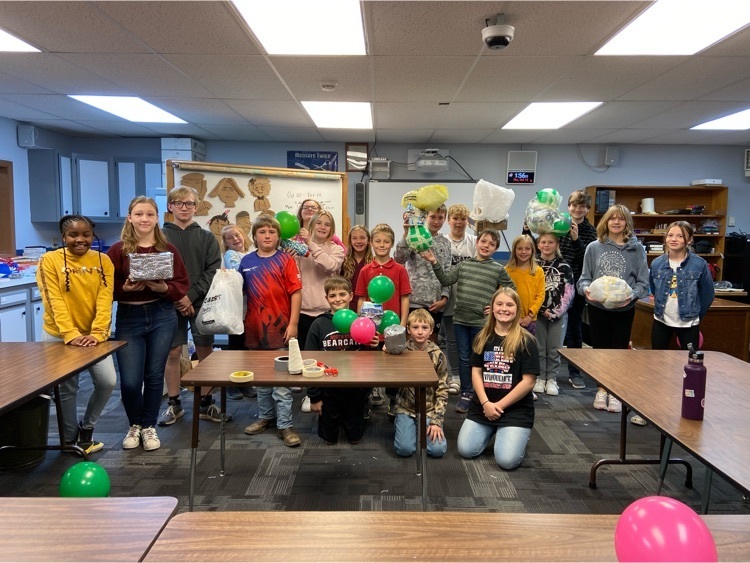 Big thanks to everyone for supporting the PTO Tailgate. Go Bearcats!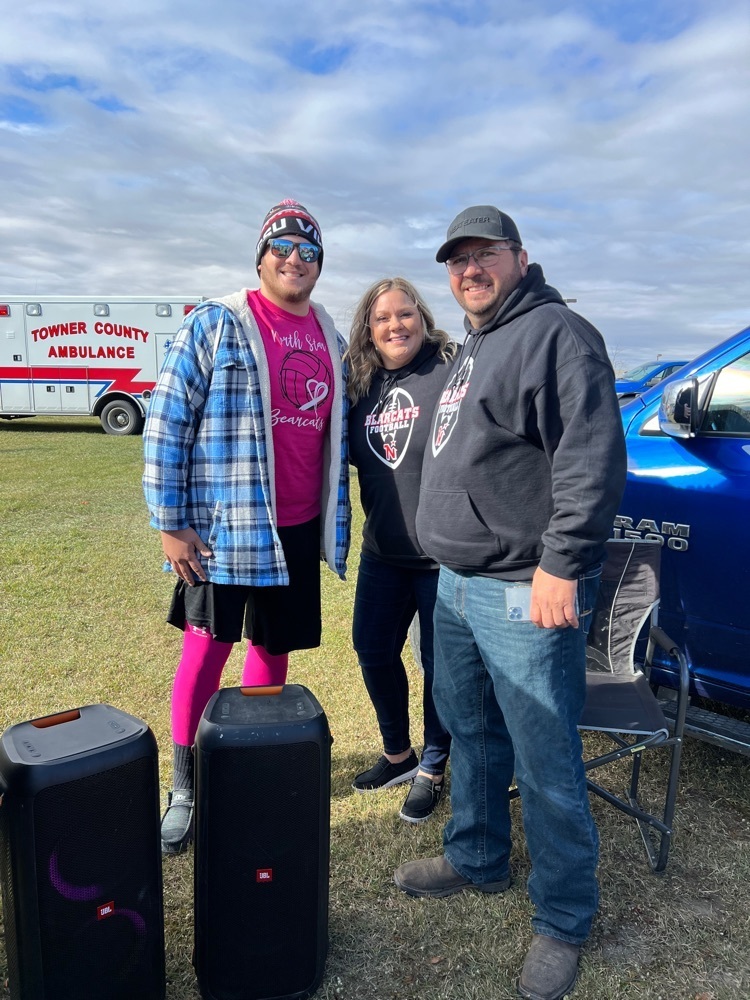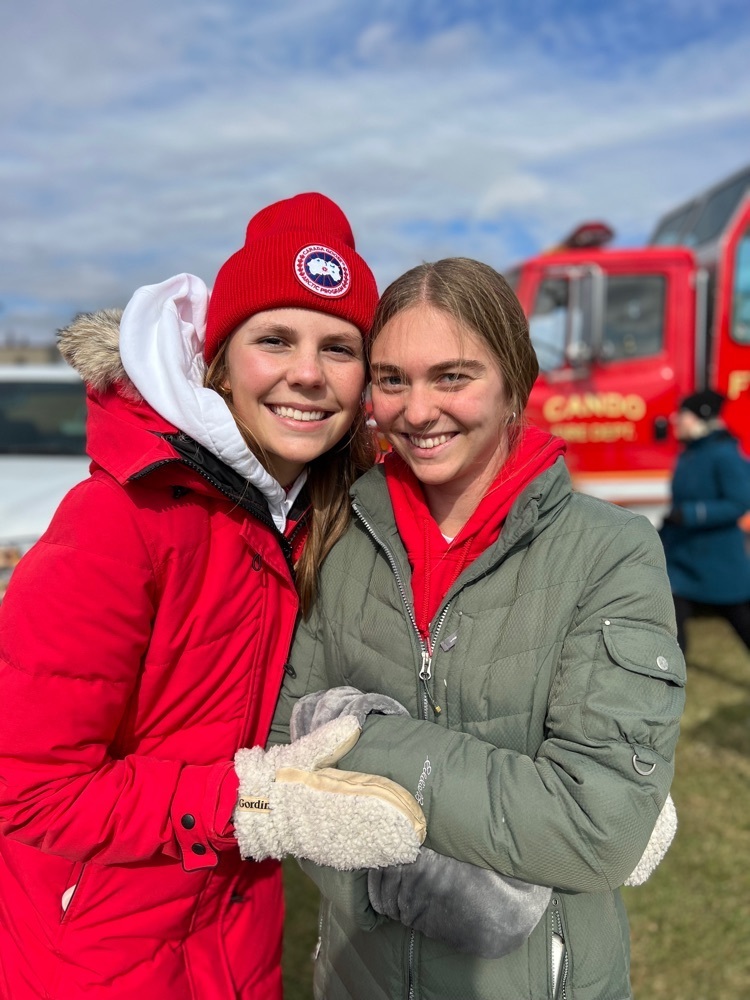 Thank you to the Cando Fire Department for spending the day at the school with our students. Students had the opportunity to check out the gear, equipment, and trucks. We are extremely lucky to have a fire department in our community! Please read the November Newsletter for more information and pictures.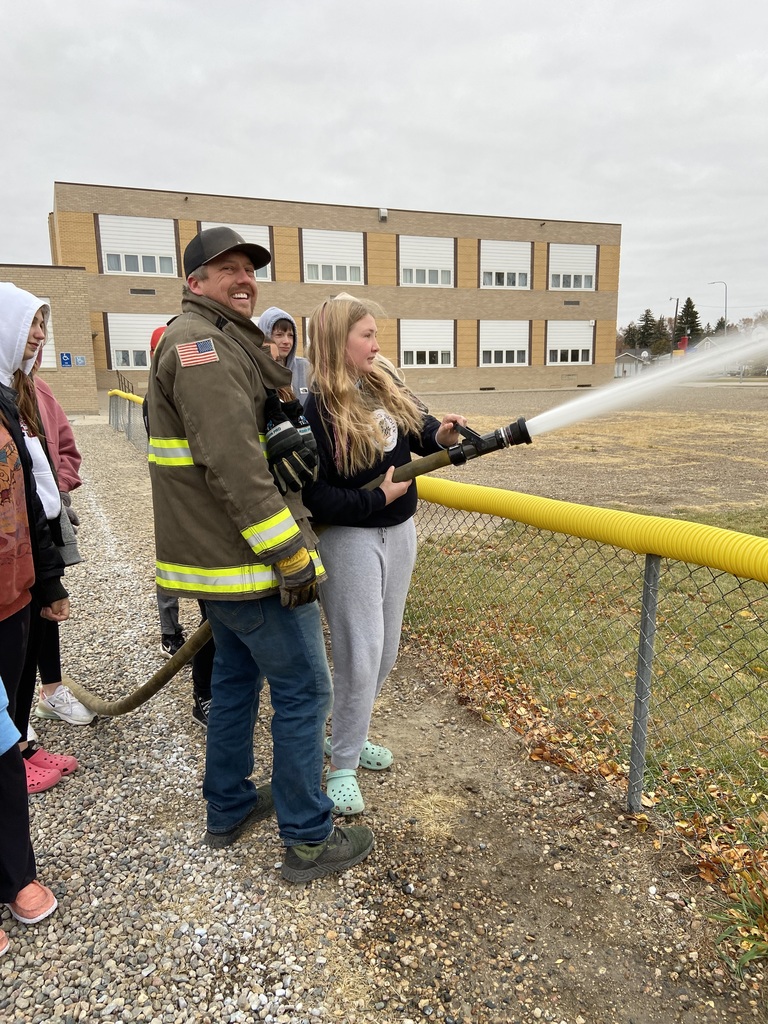 We are looking for two ticket takers for Saturday's FB Playoff game. If interested contact the school. The details are: Start at 1:00 PM, done at the end of the 1st quarter, free admission to the game, and a payment for helping out. Thank you.
It is looking a little like a French Patisserie in Cultures and Cuisine. Students are learning the art of puff pastry (rough puff method). They will be making some French Palmier Cookies with this pastry. 🥐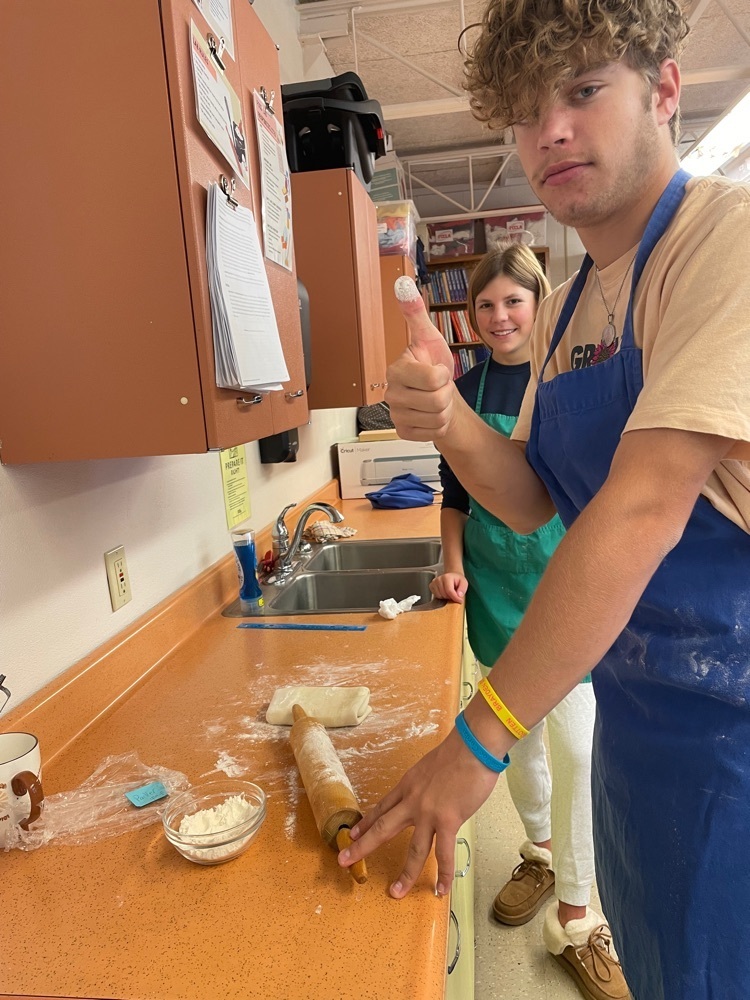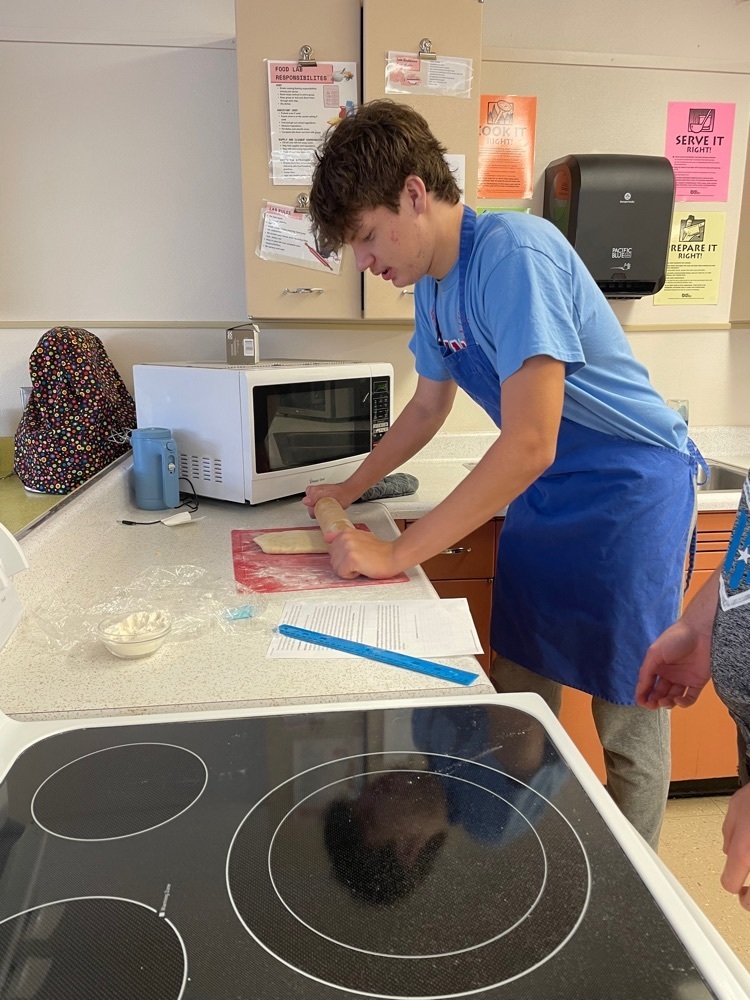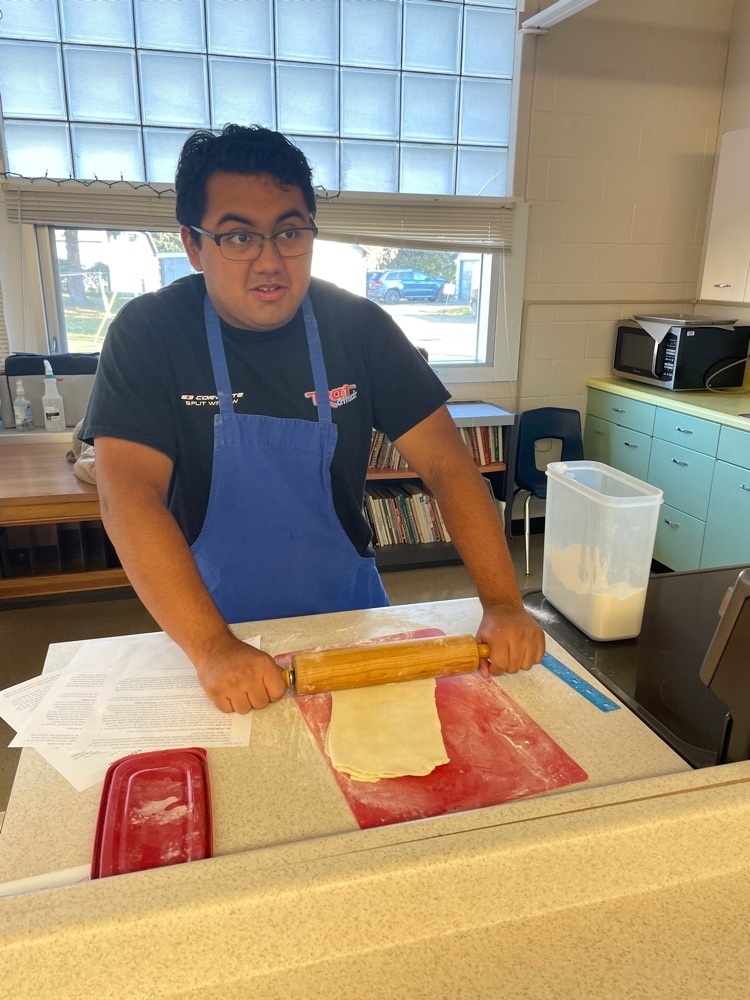 New Lion Heart Merchandise available in adult sizes only right now. Fill out the form in the office or with Miss Alto by October 14th.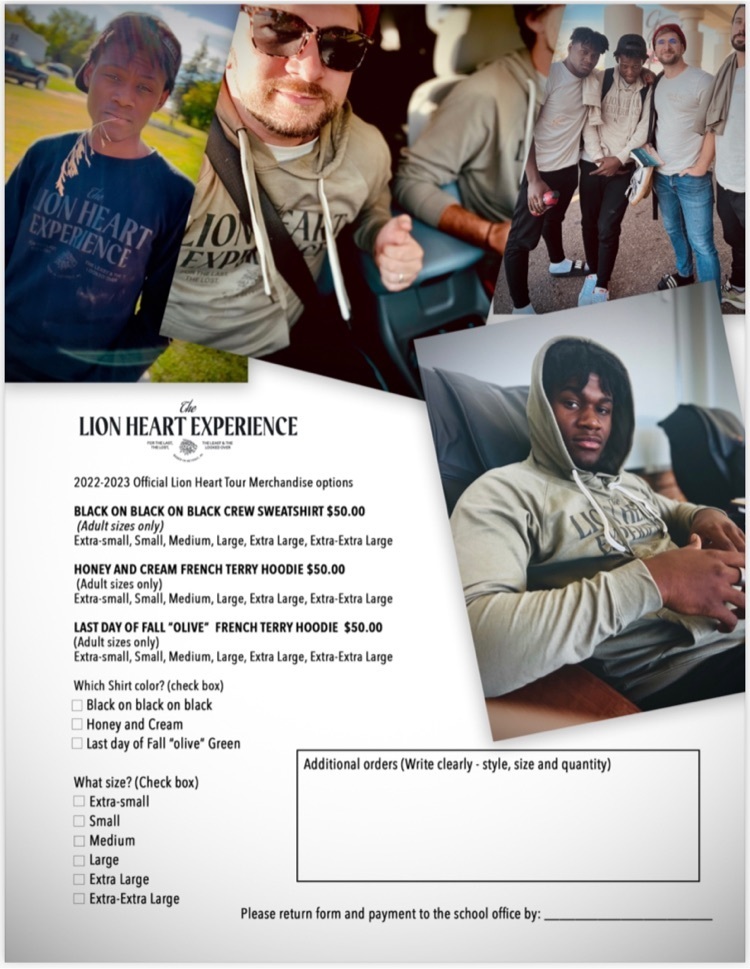 Come out and support our North Star Bearcats this Saturday!
The North Star FB team will be hosting a Playoff FB game on Saturday at 2:00 PM vs Larimore. This is a tournament game so season passes will not work for admittance. Prices are set by the state for playoff football and are $10.00 for Adults and $5.00 for students.
6th grade students creating box biomes while studying ecosystems in science.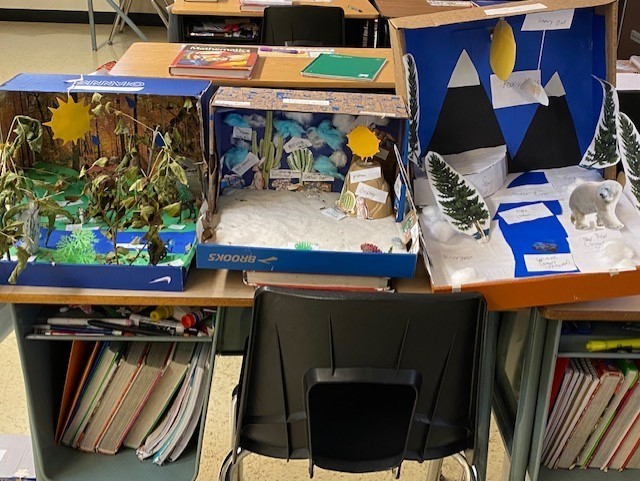 Just a reminder that we no longer have the NFHS Network on the FB Field because we no longer have a crow's nest. Also the NFHS Camera in the gym needs to be replaced and we are hoping that occurs before the next home VB Match.

HS Volleyball players painting pumpkins for the pumpkin walk for Pink Night! 💕🎀 Pink Night at the volleyball game next Tuesday, October 11th!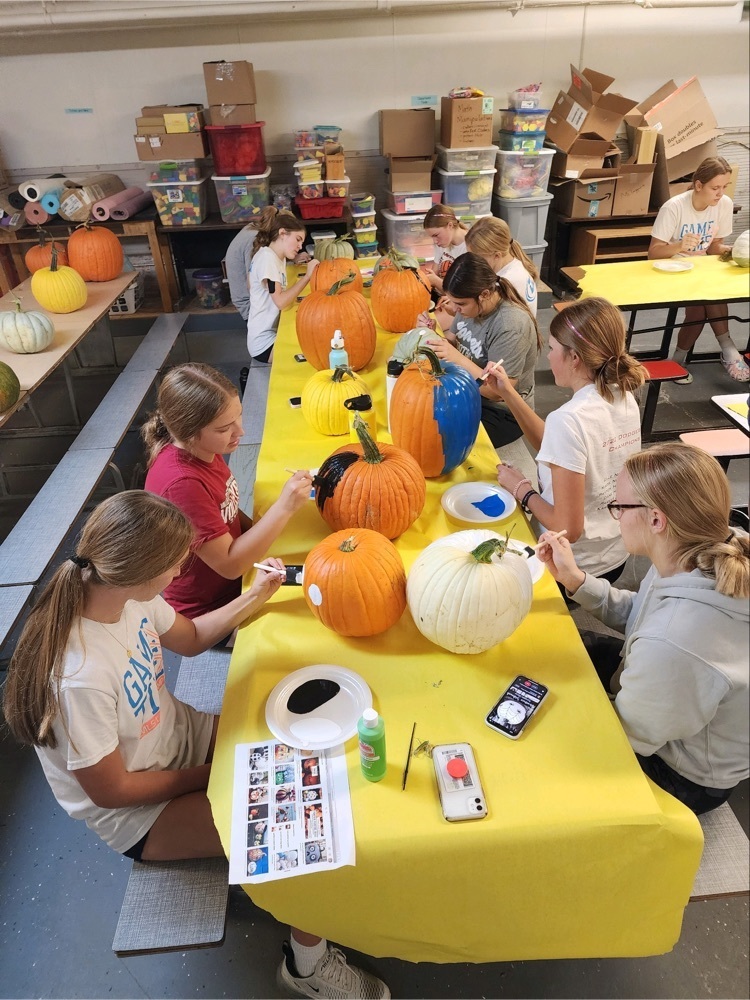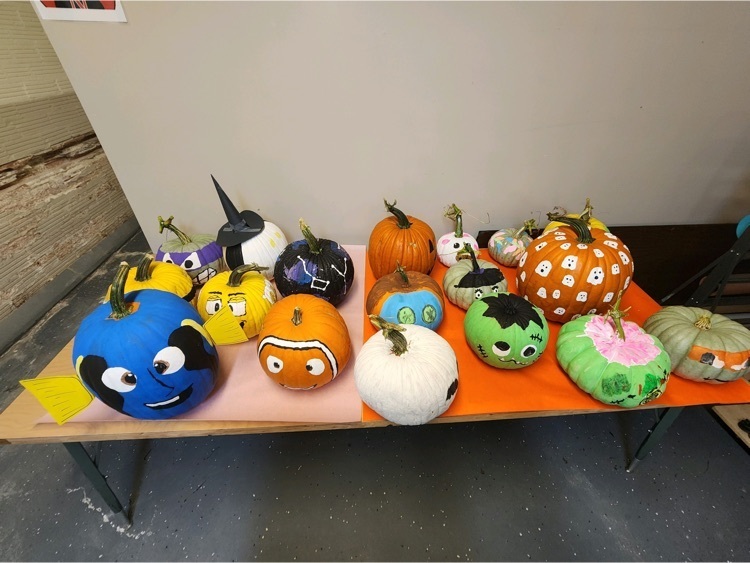 Chalk it Up Contest to support the Cando Pool! This will be done during the school day. $10/kid - Anyone is welcome to sponsor a kid.