Scholarship Opportunity for former North Star Graduates who have taken Dual Credit Courses.

The 8th grade and the 4th grade are currently learning about the tribes of North Dakota. They were working together on a project about a tribe of North Dakota of their choosing.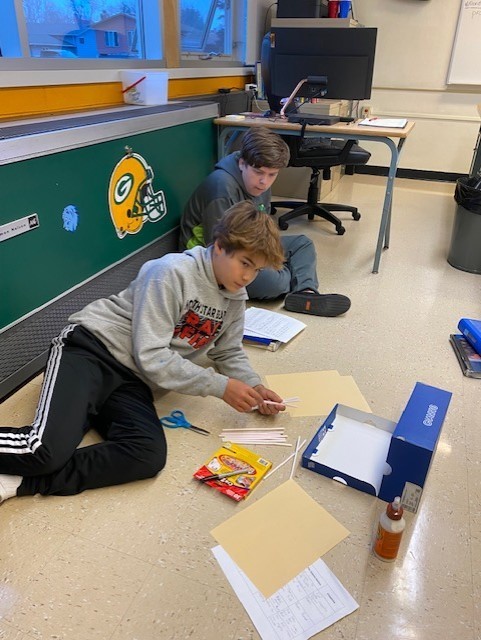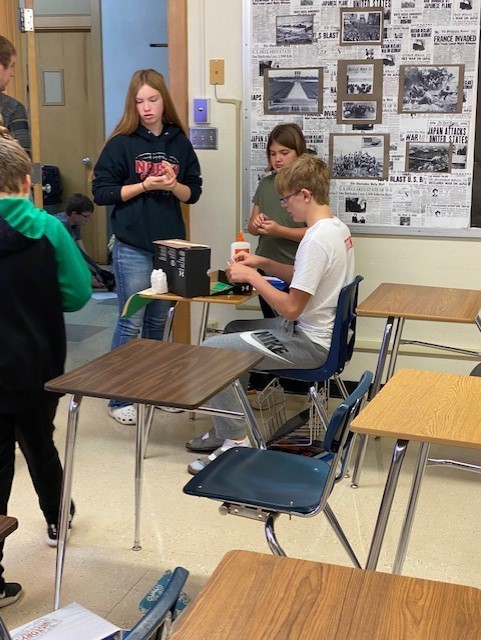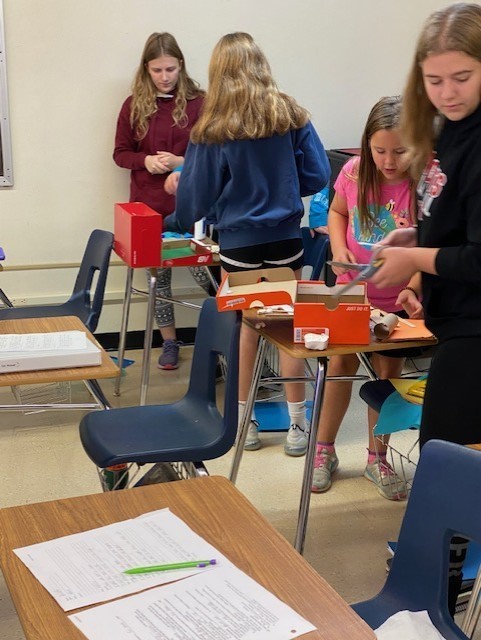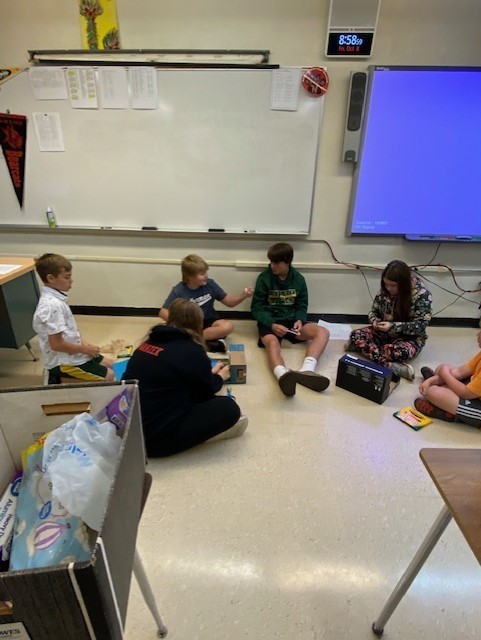 Congratulations Seniors and your parents!


North Star FIRST Robotics Team 877 is looking forward. To seeing everyone at tonight's football game vs. Saint John. We have a great menu, including personal pizzas, burgers and hot dogs along with cold and HOT beverages. Put on your favorite Bearcats sweatshirt and come to the game! GO BEARCATS!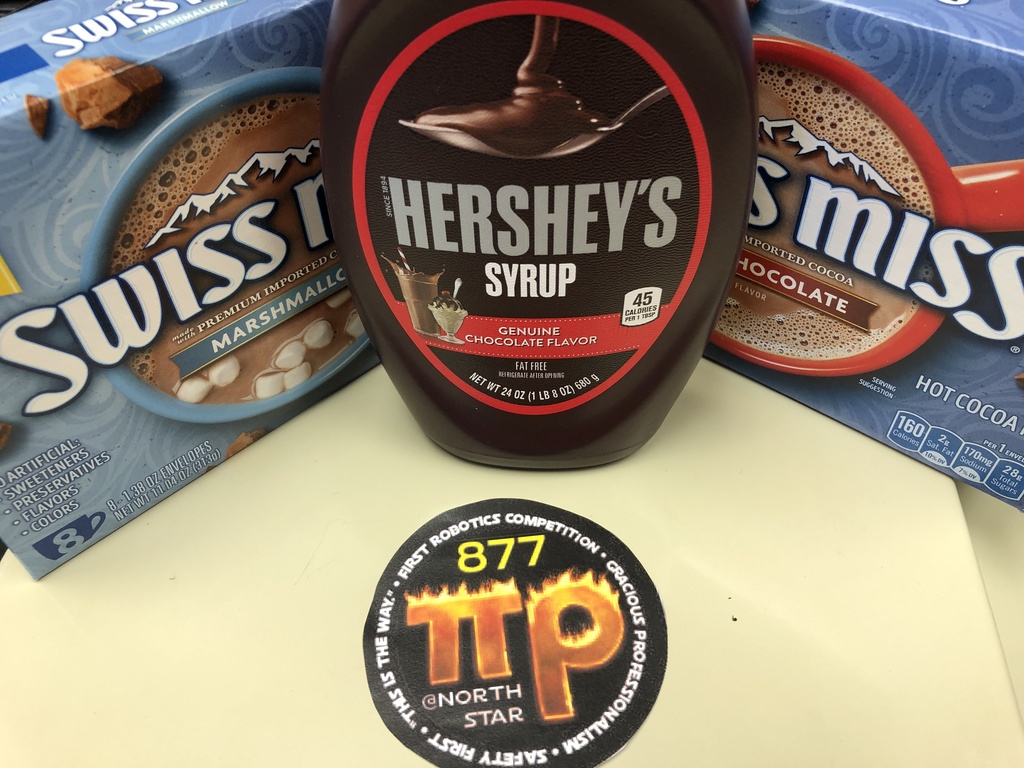 As many of you have heard our faculty team made a decision on Wednesday, October 6 to have students leave their backpacks in their lockers and carry their supplies with them to class. Our reasoning behind this decision stemmed from several things. 1. Safety – over the last week there have been 6 school shootings across the nation on school grounds. 2. 7-12 grade students only carried backpacks during the 2020-2021 COVID school year because they had to have their own supplies and could not share. This is now different as all our 7-12 grade students have the opportunity to be vaccinated and therefore can share the classroom supplies. 3. We have seen many students who have snacks in their backpacks and continue to eat all day long and we know this is not healthy. 4. Some students do not put their school computer away at the end of the day or before they leave for an activity/appointment they are left in their backpacks. Consequently, they do not get charged. This is a problem when a teacher asks them to use their computer to complete an activity and they have no charge left. 5. Even though students carry backpacks they do not have all their supplies. They still need to leave class and return to their locker to get the necessary supplies. 6. If they do have their backpack filled with supplies, they are extremely heavy. 7. The backpacks do create more clutter in a classroom when teachers are moving up and down the aisles and when students are asked to work in groups. Students at North Star have classes in two hallways, so they have plenty of time to get to their locker and be prepared for their next class. Our decision was not to make anyone angry, but instead help us transition back to a more normal school day.

Bearcat volleyball today vs. Benson County starting at 4:00 p.m. Students and Staff wearing bearcat gear have a chance to win a small prize!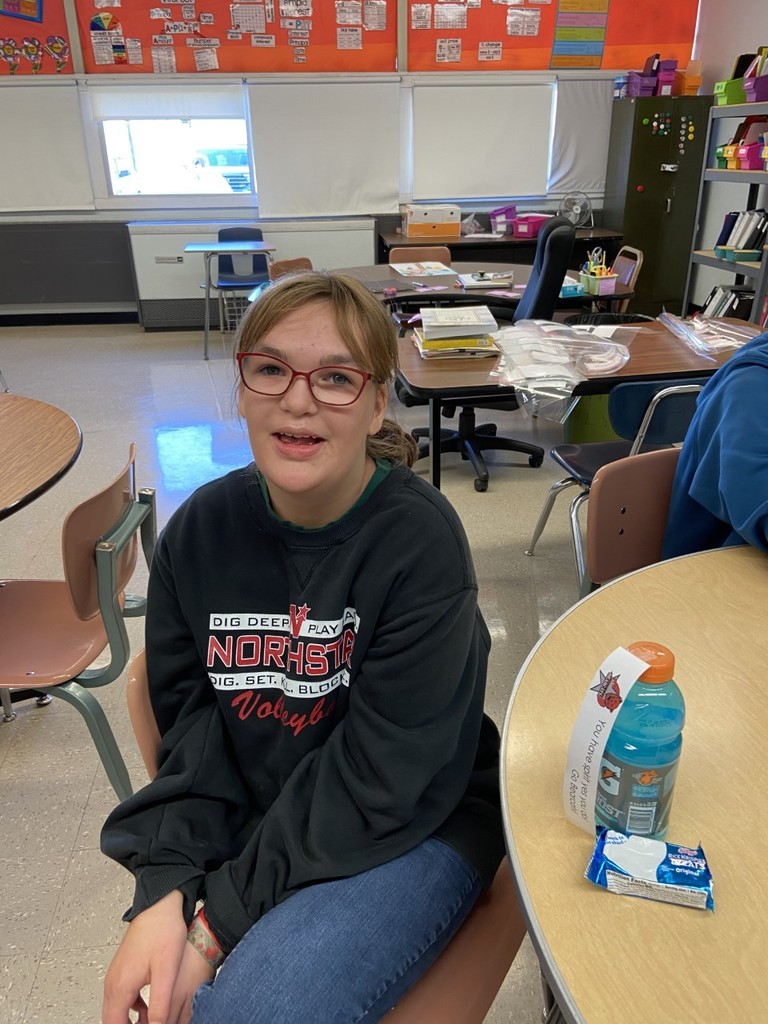 Reminder that we have a late start tomorrow morning of 10:00 AM. Doors open at 9:45 AM.
The month of October will mark the end of the first quarter of the school year. The first quarter will end on October 20th with a fall break to follow on October 21st and 22nd. Playoff football will begin the weekend of October 16th and volleyball will continue with their regular season through the end of October. Pee Wee Boys' Basketball will begin practice on October 11th with games to shortly following. All North Star Activities, both in and out of the classroom, can be found on the school's webpage (
https://northstarnd.sites.thrillshare.com/
) or download the school's app with a search of North Star Public School. Beginning on October 11th the school will have access to and be able to use the BinaxNOW Rapid Covid Test. The current plan will be to have testing Monday mornings from 7:30 AM to 8:15 AM for any student or staff member that feels they may need a Covid Test. Other testing during the week will be done by appointment. Please call the school if a test is needed. Pre-registration is needed before testing, but only needs to be done one time at the following location:
https://testreg.nd.gov/?eventid=af9c7927-9d20-ec11-b6e6-001dd8306575
Students in 6th grade and below will need a parent to assist with the testing. Students in grade 7 and up will be able to perform the test with assistance from a trained North Star School staff member. If you have any questions, contact the school. Our ESSER III application has been approved and allows the school access to over $500,000 that may be spent on certain things. These monies are to be spent by 2024. Our clock/intercom/bell system is now completely installed, and our activity bus has arrived and is now in use. These are two items ESSER money was used for. We continue to use ESSER money for extra employees, cleaning supplies, technologies, and learning loss curriculums. We are always looking for creative ways to use this money for its full potential. Please let us know of any creative ideas you might have by calling or emailing the school, or by attending public school meetings. At this point the school year as gone well. We continue to stress handwashing, temperature checks, and extra cleaning before, during, and after the school day. There are air purifiers in all classrooms, the lunchroom, office, and gym and they run throughout the day. If a student does not feel well, it is important to keep them at home until they do feel well. We are hoping for continued success this school year and remember GO BEARCATS!
Nacho Night was a huge success! We bonded as a chapter, learned more about FCCLA, and finished up two service projects. We made 8 tie blankets for Project Ignite Light and made 24 goodie bags for the TCLC residents! #ndfccla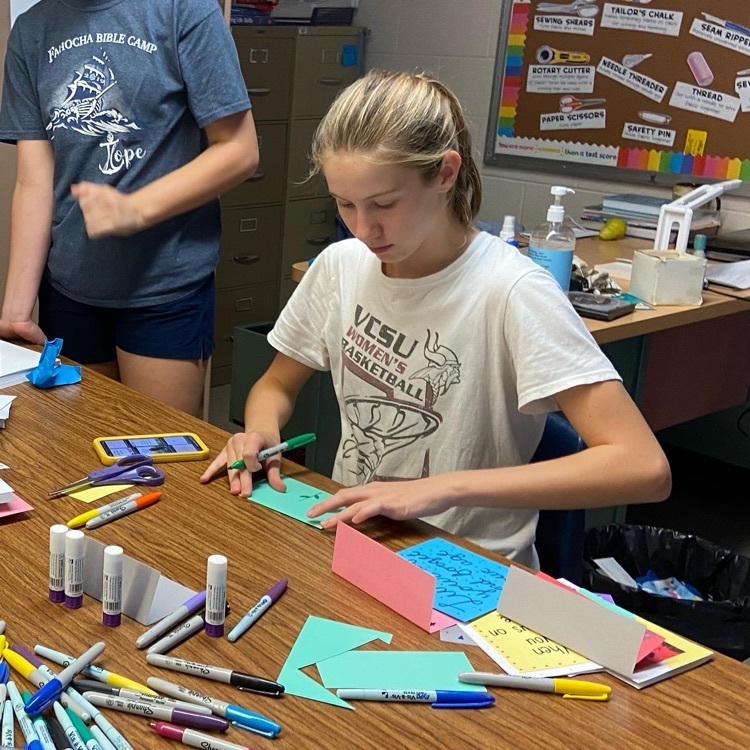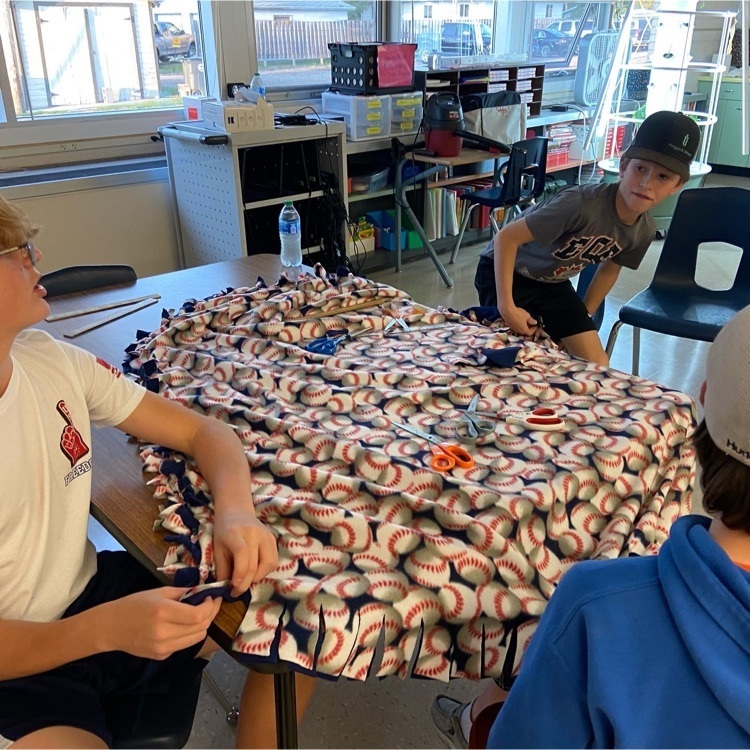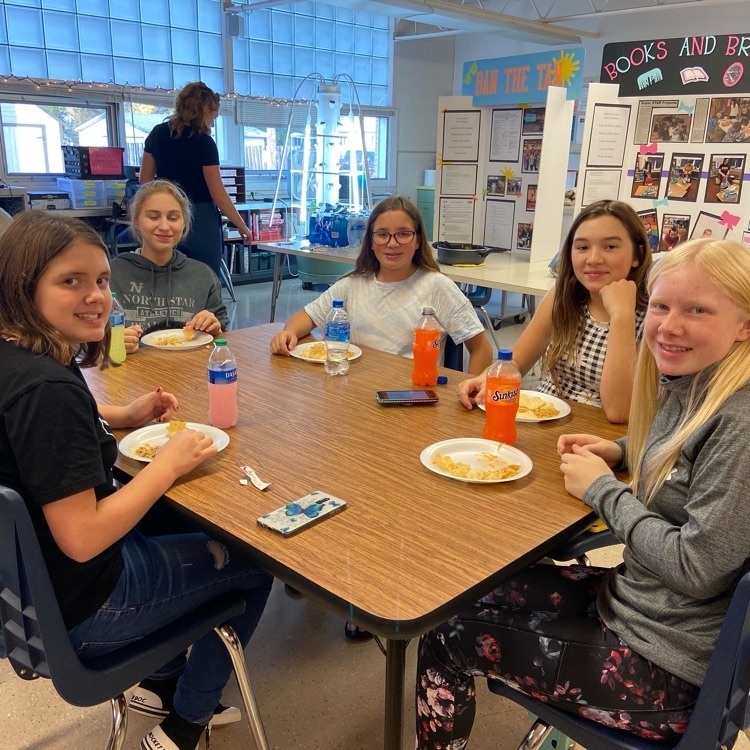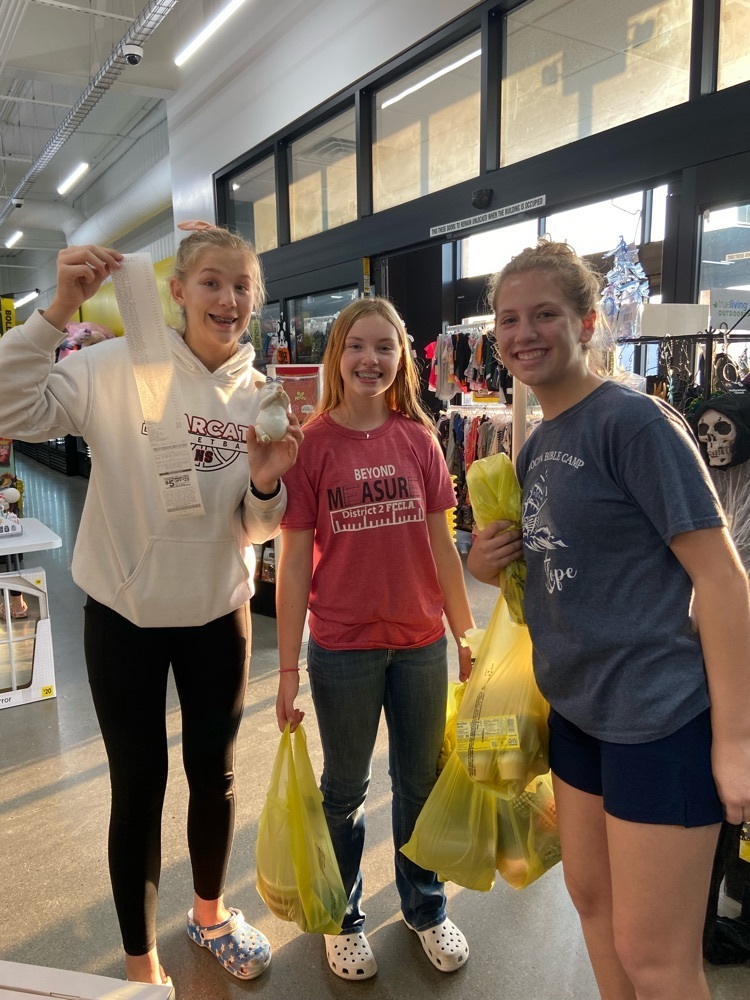 Sophomore World History class reading about the Berlin Wall and answering puzzles for a code to see if they can escape to West Berlin.
Congratulations to Danielle on her 2000th kill!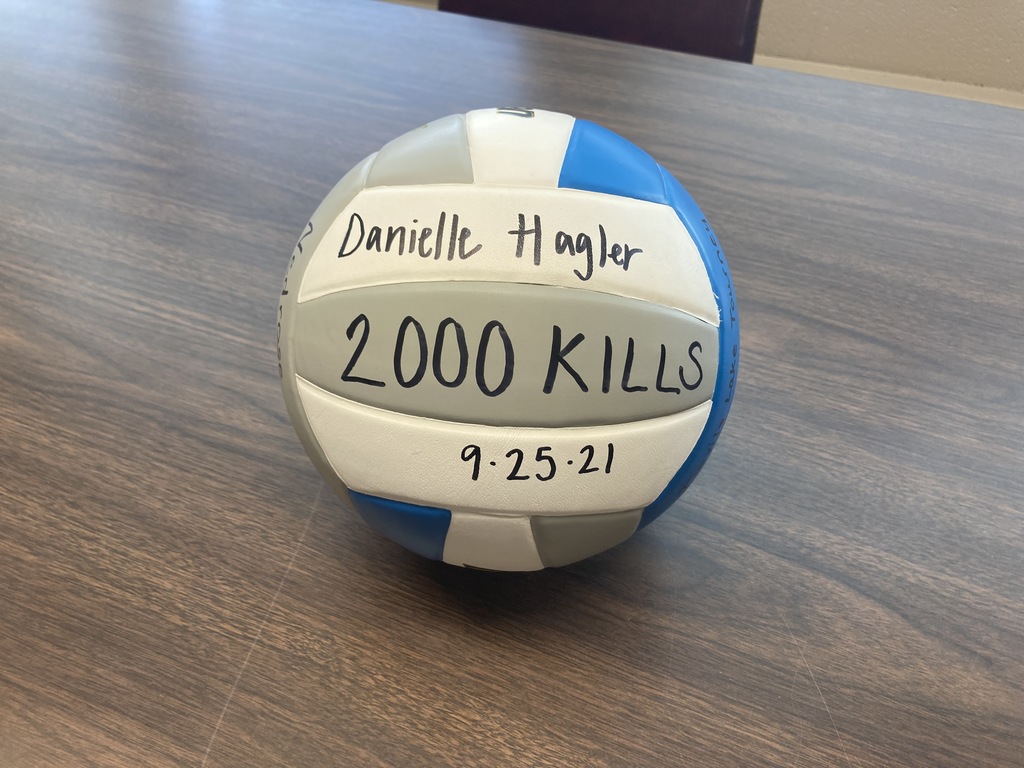 Congratulations to Elle for placing 7th at the State Golf Meet and earning All State Honors!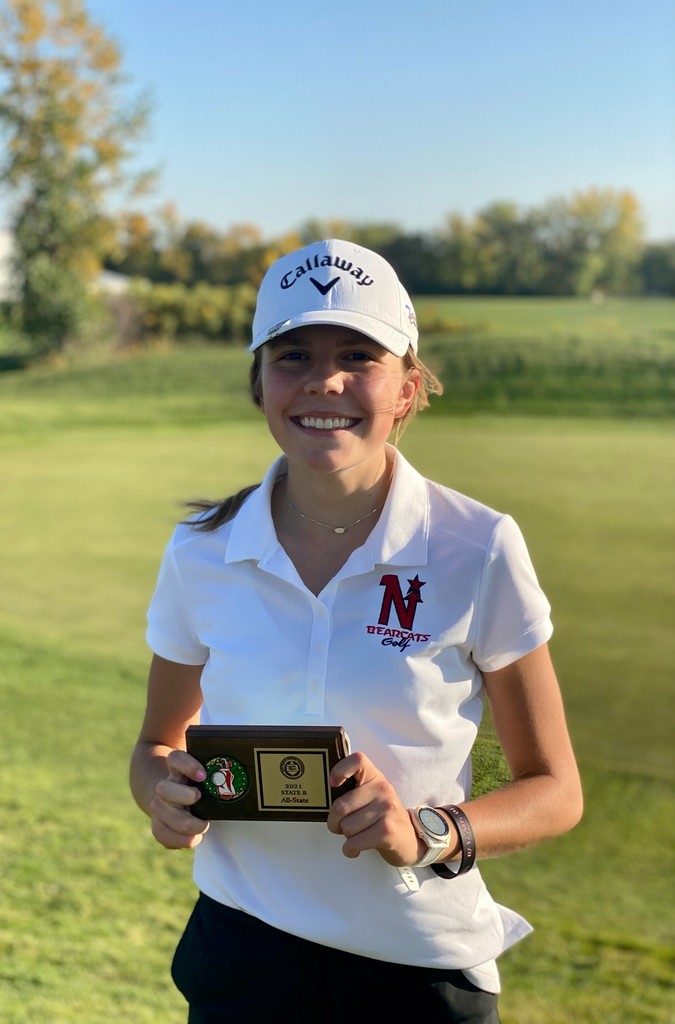 This first grader student has been perseverant in trying to memorize the new North Star Mission Statement. Please copy/paste the link into a browser to see the video!
https://5il.co/zqga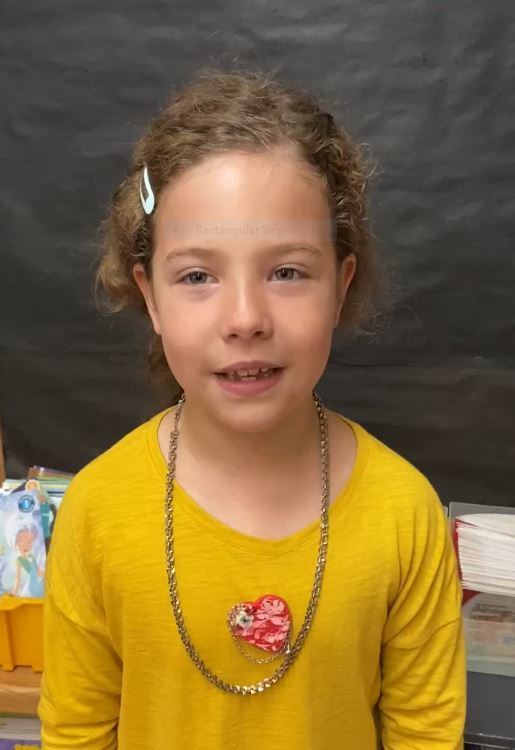 Remember to wear your Bearcat gear on home game days! All ages can participate!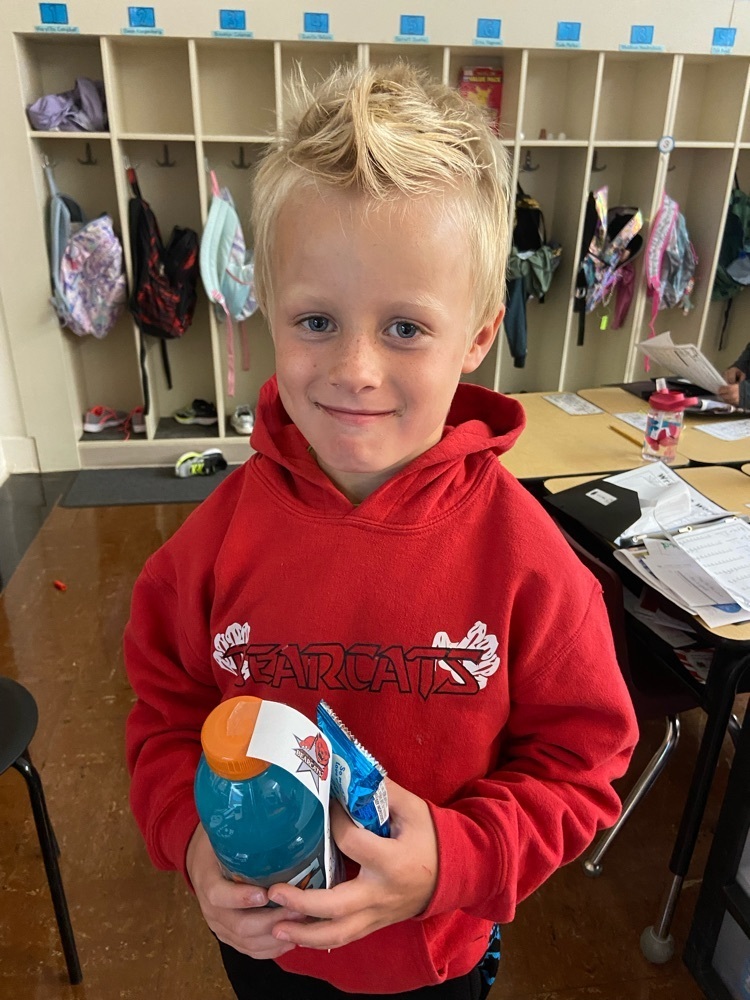 Our very own Bearcat is getting the student body fired up for tonight's game at our Homecoming Pep Rally. Be sure to turn out for the parade beginning at 3 p.m. along Main Street!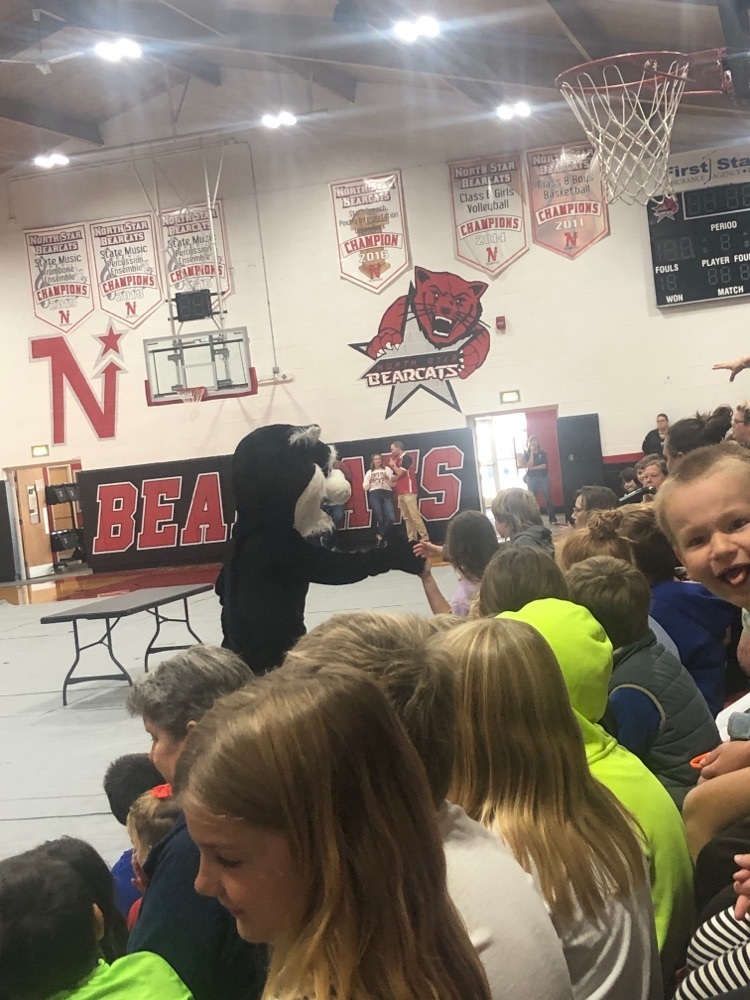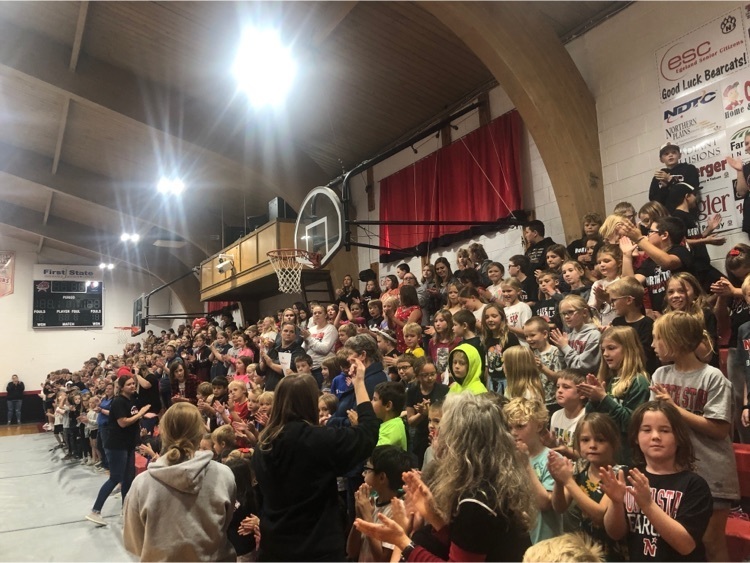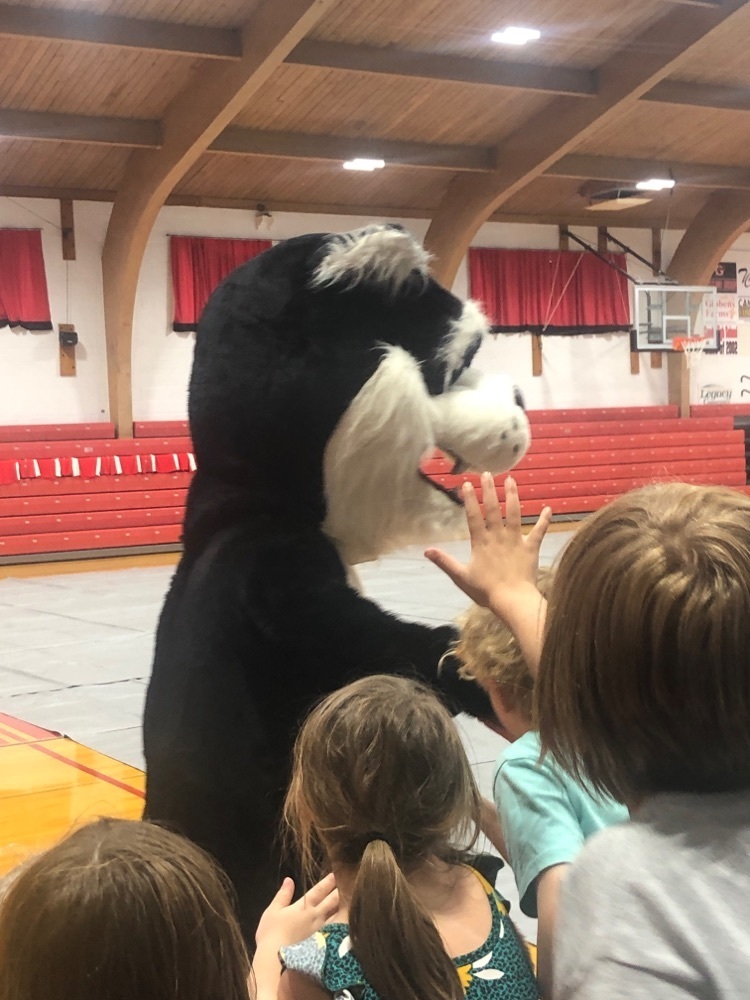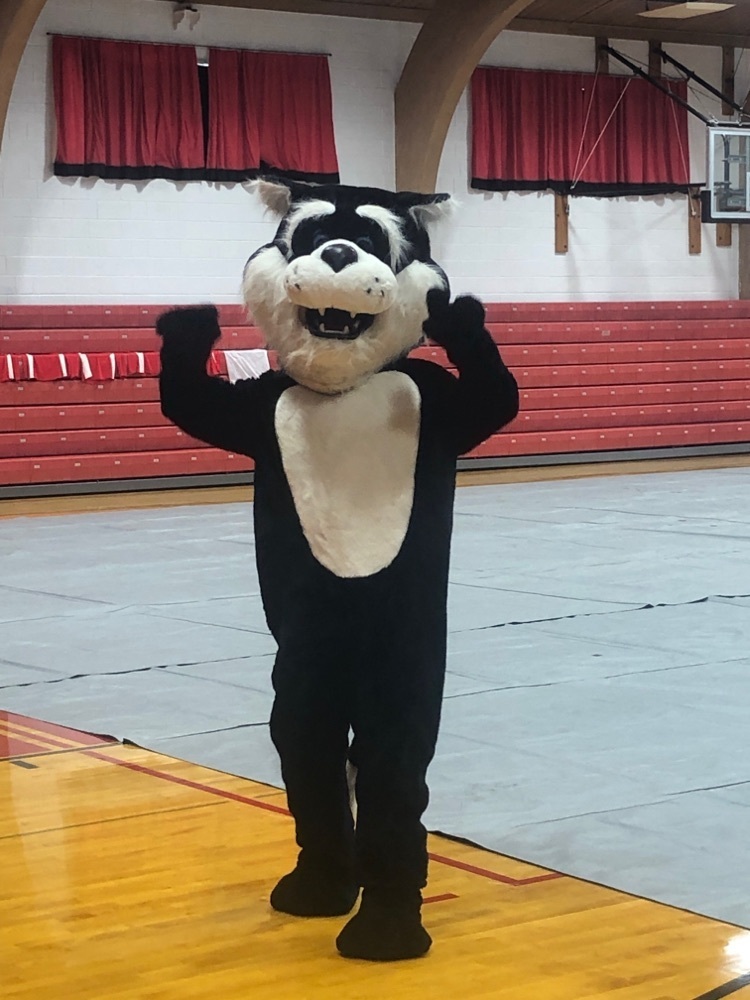 Homecoming football game tonight! Keep wearing Bearcat gear on home game days for a chance to win!

Senior math students created drawings using piecewise functions with restrictions. This took some perseverance on their part.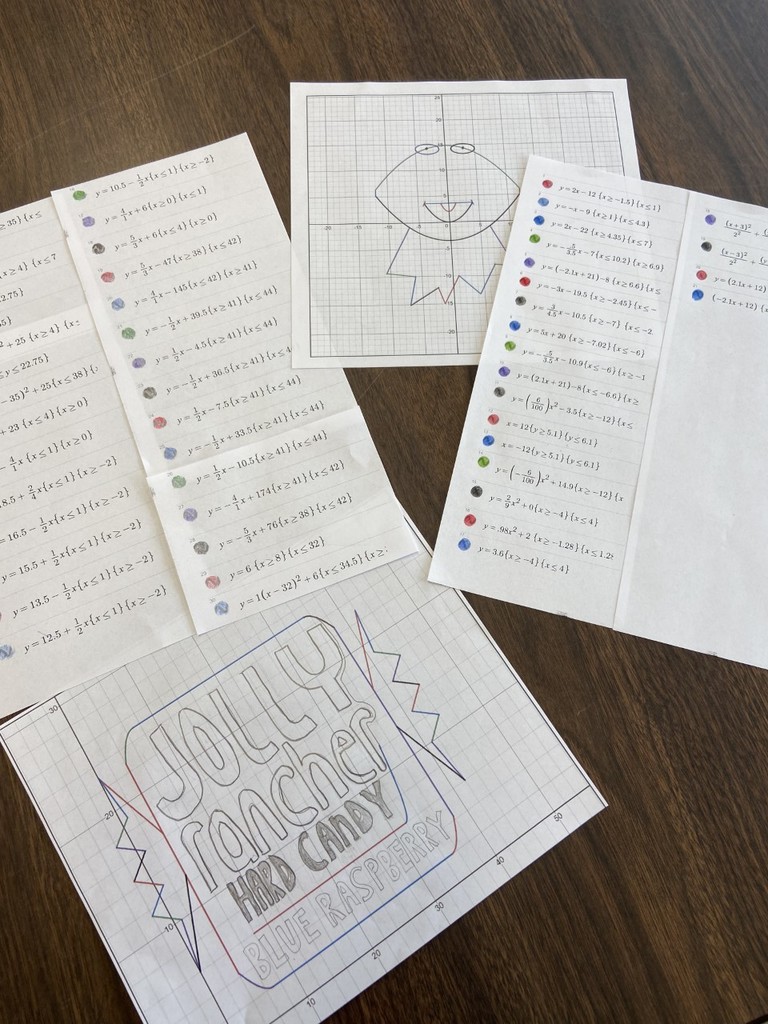 The 9th graders had an escape room quest to prepare for The Odyssey.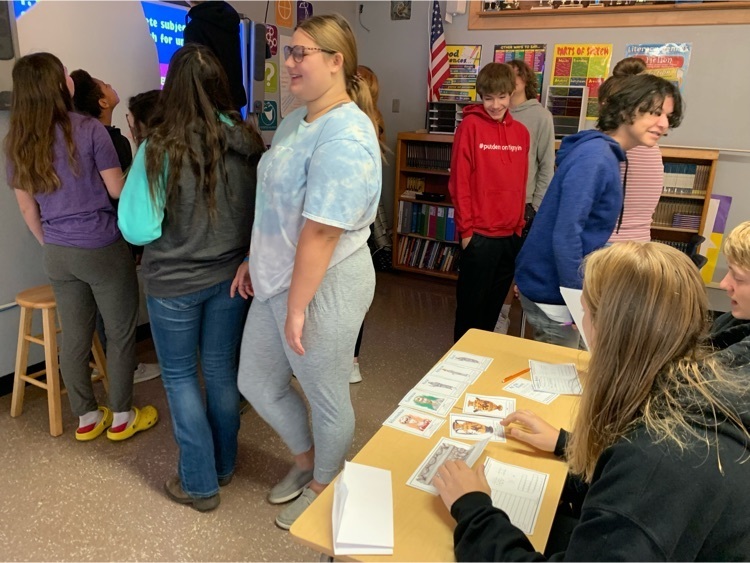 Home volleyball tonight! Don't forget to wear your Bearcat gear to school on home game days!