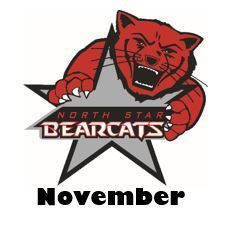 Region 4 Volleyball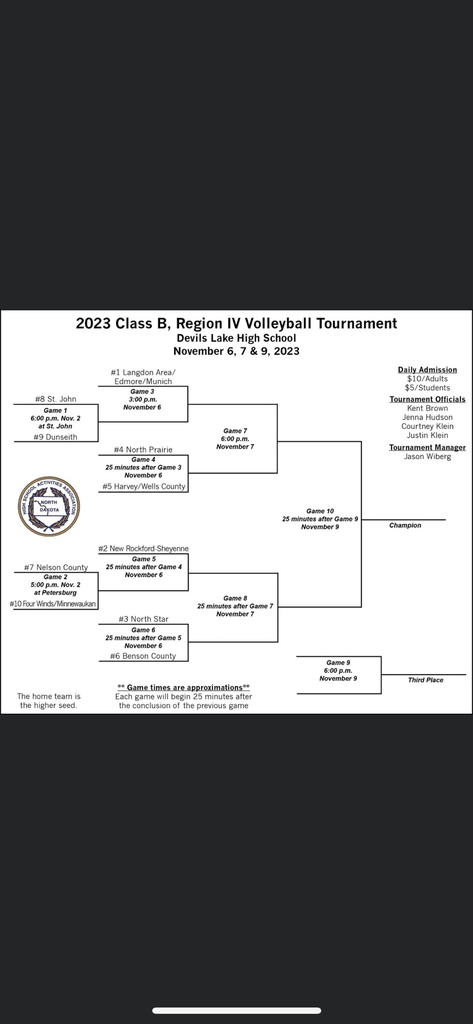 The Region IV Volleyball Tournament will be played on Monday, November 6th at the Devils Lake Sports Center. The Lady Bearcats will play the fourth game of the night vs. Benson County. The Tournament will start at 3:00. #wearenorthstar
Parent Teacher Conferences Thursday Nov 2! Conferences will run from 3:00-9:00 today at the school. Come for conferences with teachers, look through the bake sale, and take a survey to be entered into a drawing for one of two K & E Meats Gift Certificates. Hope to see you soon.
High School Art students had fun on Halloween creating sandwich art!
Join Us for a Bake Sale
School Picture Retake Day is TOMORROW, November 1. If your picture wasn't quite right or if you weren't here for the original picture day, you can get your picture taken tomorrow. If you would like to order pictures online, you may do so with this address:
https://my.lifetouch.com/mylifetouch/?#/
Due to the visibility and road conditions, the Volleyball games in Landgon scheduled for tonight (10/30) have been postponed until tomorrow. The JH Games will start at 3:30 followed by the C, JV and Varsity.
Studio K Dance for tonight is cancelled. If kids are in after school care, they can remain there until you're ready to pick them up. Mrs. Olsen will be with the kids until you can get here, but there will be no dance tonight.
Interior Design students working with different color schemes using water colors. 🎨 🖌️ 🏠
SADD members painting/carving pumpkins and having pizza!
Please disregard the notification on eligibility list. The wrong button was clicked and was sent out to all of the population of students and parents.
MOVED INSIDE TO THE ARMORY
7th grade US History students are making mask letters like Revolutionary War Spies did. First you cut out a shape, then you write the message in the shape. Then you hide the message within another message. The only way a recipient could read the message is if they had the mask shape and if anyone were to intercept the message they would never know what the real message was! 📜✍️
Day care parents, please pickup your child(ren) in the high school gym today (10/27) instead of the library.
Due to forecasted weather conditions overnight, North Star Schools will have a 10:00 am start time tomorrow, Friday, October 27, 2023. There will be no breakfast served Friday morning. Busses will run where they are able. We will also have volleyball Friday night VS North Prairie starting at 3:30 with Junior High, ending with our Senior Night varsity game. Drive carefully and bundle up for the chilly weather.
The Volleyball games that were scheduled for tonight (10/26) v. North Prairie have been rescheduled to tomorrow, Friday, October 27. There will be 2 JH games starting at 3:30 followed by C, JV and Varsity. We will recognize the Senior Players and their parents before the Varsity game. The 5th and 6th Grade games scheduled for tonight have not been rescheduled as of tonight. When a date has been set, we will update the schedule. #wearenorthstar
Virtual Learning will start at 10:15 a.m. today for students in grades 7-12. 10:15 - 10:45 period 4; 10:45 - 11:15 period 5; 11:15-11:45 period 6 and 11:45 - 12:15 period 7. Period 1-Period 3 classes will not meet today.
With more expected rough weather today, in person school is canceled for today and we will virtual learn. Students are expected to either be online or work on their packets. Thank you.